Fix Up, Stay Sharp
Whether you're slicing meat, dicing vegetables, or carving the Sunday Roast, a sharp blade makes cutting effortless. AnySharp Pro restores a super sharp cutting edge to blunt knife blades that have dulled with use.
Used by Celebrity Chefs such as Jamie Oliver, Ken Hom and Pru Leith it's a must-have for your kitchen drawer. Save old knives with the AnySharp Pro.
Hardend Steel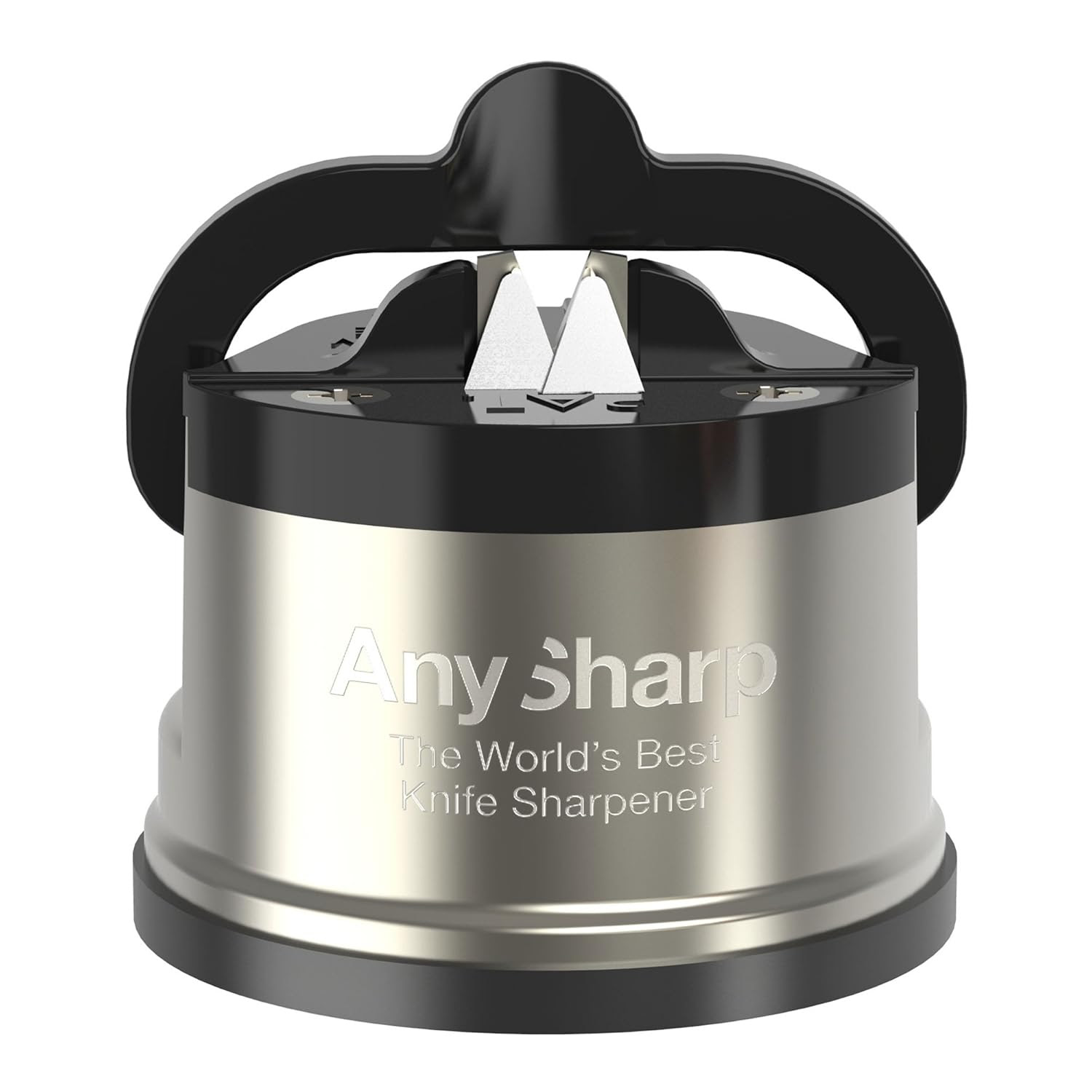 The AnySharp uses tungsten carbide technology to extend the life of almost any knife. AnySharp works on virtually any knife, including expensive hardened steel knives.
Serrated knives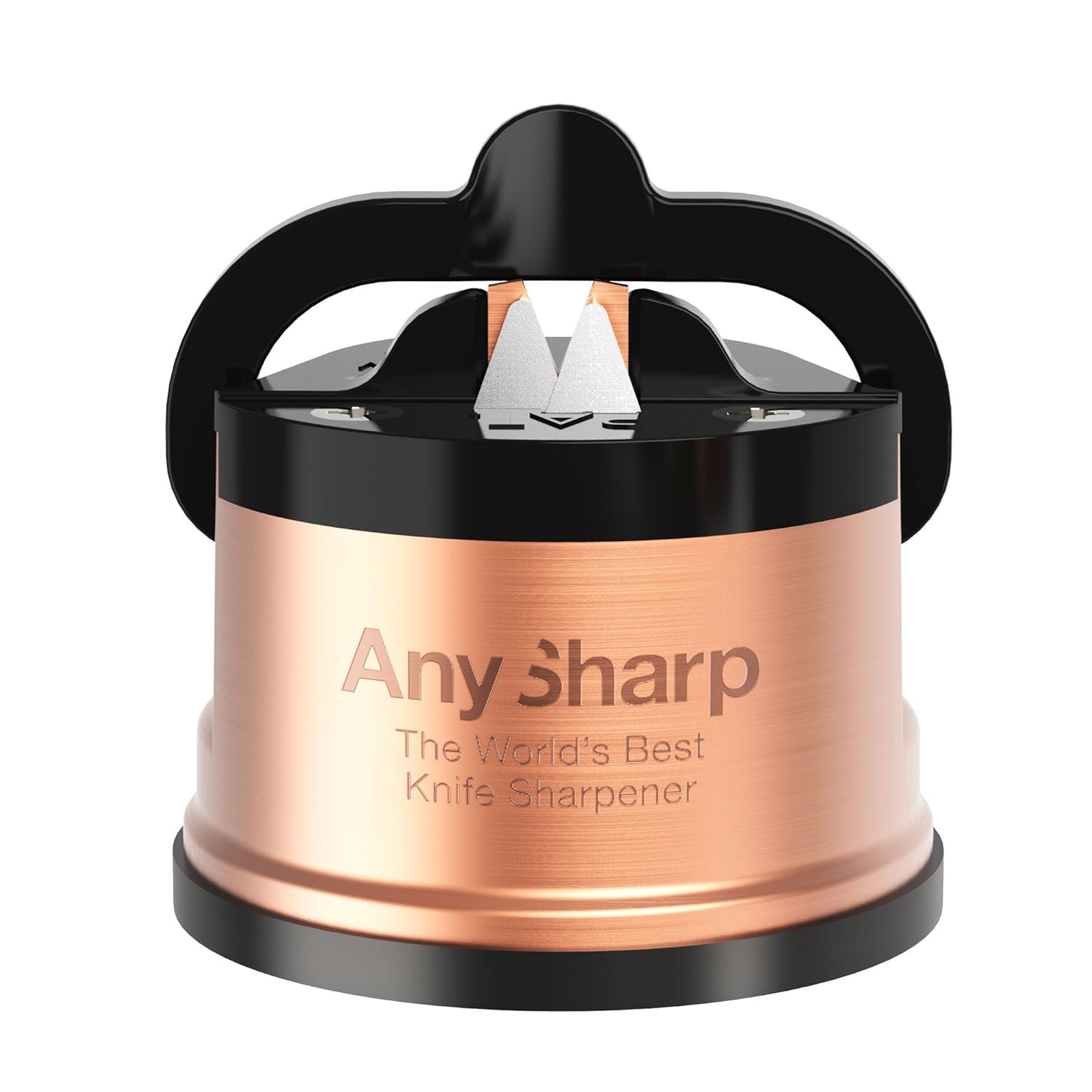 AnySharp Pro even works with serrated blades* (like bread knives and hunting knives), making it unlike any knife sharpener, steel or sharpening stone you've ever used.
*Not very fine toothed serrated knives.
No skill required
The optimum angle to sharpen a good quality steel knife is 20 degrees. AnySharp is pre-set at 20 degrees to give an optimum edge every time. Getting a consistent angle with a sharpening stone is a skilled job, but AnySharp allows anyone to get professional results without any training at all.
Hands free safety
The AnySharp's safety feature is its PowerGrip suction cup base, which attaches securely to any smooth surface or worktop without the need for any tools. Once it's attached you can sharpen any knife safely hands free.
Knife edge safety
When your whole knife has been run through, your knife edge may touch as it exits the sharpening tools. The AnySharp has a long-lasting polymer guiding top that is softer than metal, and therefore won't damage the metal edge, making it safe for your knives too.
Easy, light strokes
With a totally blunt knife, AnySharp will hone it to an optimal angle, and remove excess metal rapidly the first time you use it. AnySharp does not work well with heavy strokes or too much pressure.  Guarenteed for 10 years.
The AnySharp Pro is available in a range of colours from Amazon prices at around £19.99