Wedding casino hire is a beautiful way to liven up the night. It's also a great way to get those who are shy and don't enjoy dancing involved in the festivities! While being an affordable option, it will keep your guests entertained throughout the event.
Professional dealers, high-quality equipment, and an unbeatable selection of games will keep everyone engrossed all night long! It's the perfect way to add an element of fun and excitement that will leave everyone talking about it long after the event is over.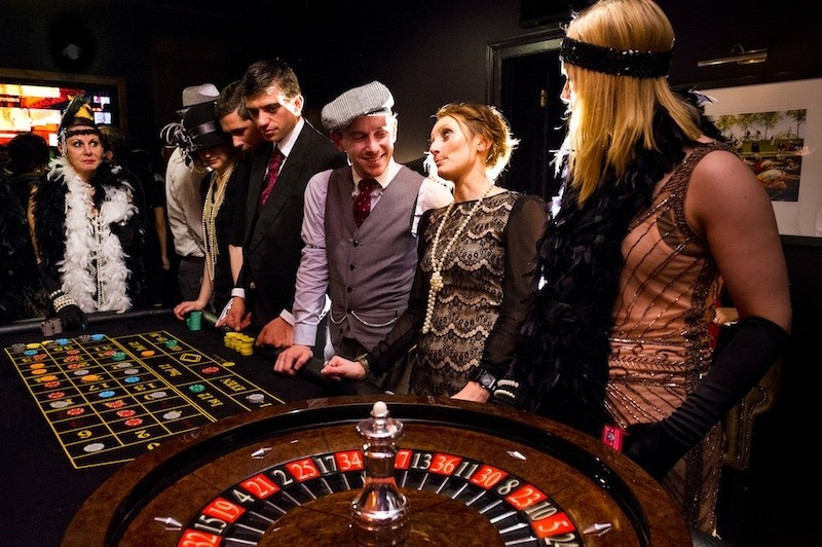 However, it is essential to make sure you know what you're doing. With so many providers out there claiming to offer the best service, how do you find the right one? When it comes down to it, choosing a provider isn't just about finding someone with good reviews or low prices – although those are important factors! It's also about finding someone who understands exactly what their client's expectations are in order to make sure everything goes smoothly on your special day.
That means making sure everyone involved knows exactly what they need from each other, so there are no surprises when it comes time for set-up or clean-up. If this sounds like something that would be helpful during planning, then keep reading below. We will share some valuable tips and tricks that will aid you during wedding casino hire. 
Essential Things to Remember During Wedding Casino Hire 
Consider the size and aesthetics of the room. 
Make sure there is enough space in the room where you will have the casino tables set up. You don't want guests bumping into each other or tripping over wires while trying to get around. Also, consider what kind of lighting is available and if it will work well with the theme of your event. If not, then maybe it would be best to rent some lights. 
Don't forget about security – be prepared in case any trouble arises during or after your event.
Security is paramount in any situation, especially where there are lots of people and money involved. Don't let the excitement of the night get out of control, and make sure that everyone is having a good time. If someone seems like they might be getting too excited or upset, talk with them and try to calm them down before it gets worse. Also, if you notice something suspicious happening around your event space, call for help immediately. It could save someone from being hurt or even injured.  
Keep track of all winnings, so no one gets ripped off when they leave! 
It can be hard enough keeping track of who won which game without worrying if someone is going to try and take home more than their fair share. Keep it simple with one dealer per table. This way, there will only be one person responsible for tallying up each group's winnings. If you want to make sure that no one tries anything funny, ask them not to leave until they've handed over their chips or cash. 
Check out their facilities. 
If you are looking for a casino hire company to make your big day even more special, don't forget to check out their facilities and amenities. If they don't have what you need, then it doesn't matter how good their reputation is or how affordable they are – it just won't work for your big day. From planning and organizing all the details down to setting up and tearing down at the end of your special day, the experienced staff must have everything covered for you. Plus, they must cater by offering delicious food options for everyone from vegetarian guests to picky eaters and even those with allergies. If this sounds like exactly what you need for your upcoming celebration, it means you are in the right hands.  
Ask questions about customer services.
When looking through a list of potential venues, try asking any specific questions regarding customer services. Are they willing to help answer any queries that you may have? Do you receive a call back from someone within 24 hours after making contact? How much notice do they require prior to setting updates for events? What kind of payment methods do they accept? Knowing answers to these types of questions can save you time and money down the road.
Nowadays, most casinos have websites explicitly dedicated to hosting functions. A lot of times, they even allow customers to book directly online. Doing this gives you complete control over everything, including pricing and availability.
You can check reviews and ratings of various casinos to see which ones fit better with your budget. This also ensures that you have picked the right place to hold your special day.
Choose a professional wedding casino hire provider.
Your wedding is the most important day of your life, so it's only natural that you want to do everything in your power to ensure that nothing goes wrong. Therefore, it makes perfect sense to get in touch with a professional casino hire company for the ultimate entertainment of your guest at the wedding event. Such companies have years of experience in offering quality services at exceptionally cost-effective prices. 
The Bottom Line 
If you are planning a wedding, then you probably want an event that people talk about for years to come. A casino wedding is one of the unique ways to celebrate your big day.
Hiring a Casino offers a lot of benefits for weddings. Not only does it add a touch of romance, glamour, and excitement, it also offers several potential perks such as convenience, flexibility, and affordability. While picking the most reliable provider, always get everything in writing! This way, there won't be any confusion or miscommunication between both parties before and after your event takes place. It will also protect both of you if anything goes wrong while hiring one of these companies.