The Trident's classics have attracted the attention of and won over the cosmopolitan public
in attendance in the Swiss region of the Engadin,
for the second I.C.E. (International Concours of Elegance) – St. Moritz
Modena, 27 February 2023 – A second appearance to replicate the success of and exceed the previous incarnation of an event now confirmed as one of the most exclusive in the world of vintage cars. The weekend was the stuff of dreams for aficionados of the highest of society dos. That was the I.C.E. St. Moritz, which brought together the international jet set, the rarest and most appealing classic cars, the most esteemed collectors, as well as so many big fans of elegance and the most iconic and impeccable style, in this prestigious Swiss venue on February 24 and 25. 
When it comes to exclusive elegance, Maserati very much had to be there. The Italian luxury brand, partner of the ICE (International Concours of Elegance) – St. Moritz, took part by displaying some of its most desirable creations from the past and future. Of the unique specimens and new electric models on show, the Trident's cars undisputedly took a starring role, to the great admiration and appreciation of the public and the jury.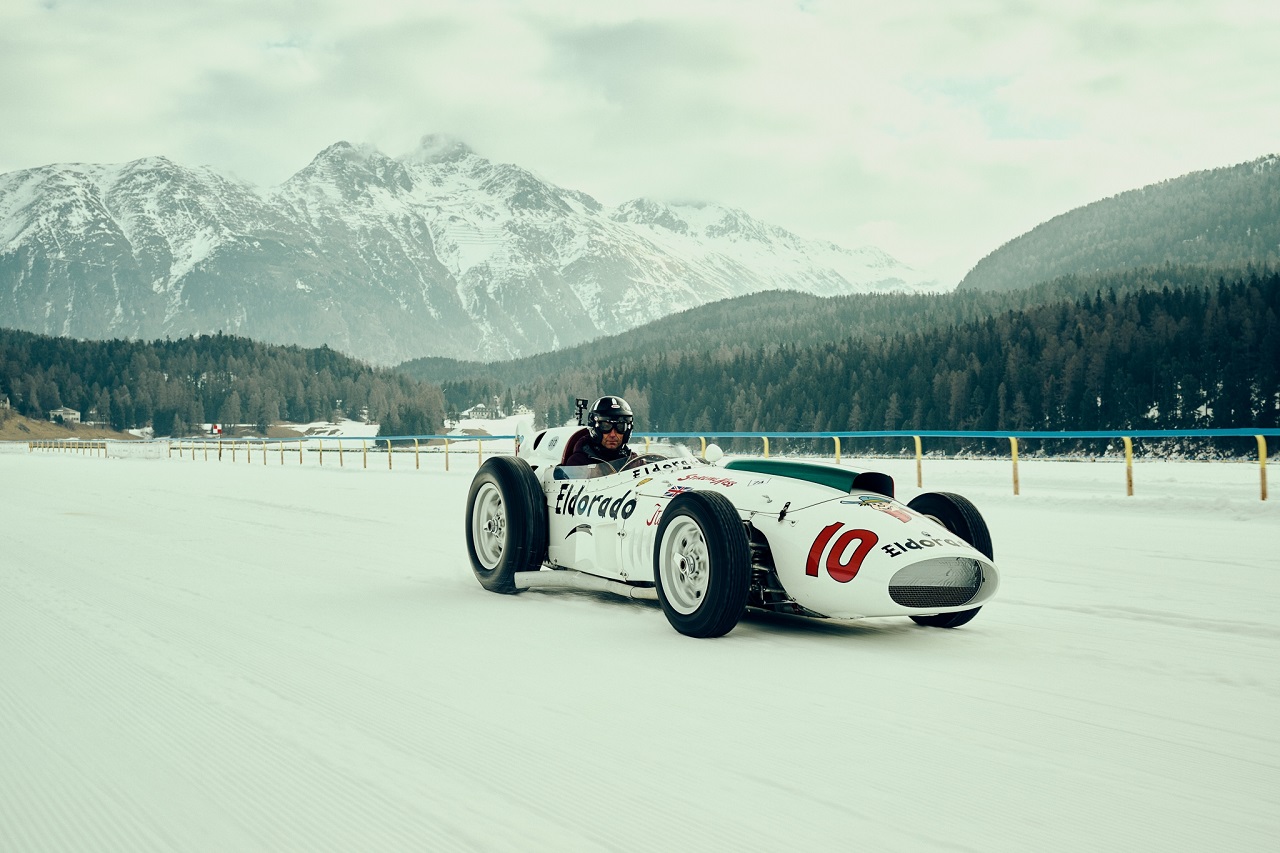 The Maserati 420M/58 Eldorado – created for the second 500 Miglia in Monza, held in 1958 – was unrivalled and took victory in the Open Wheels category of single-seaters built between the '50s and the '70s. Cars rarely seen in public that recall the belle époque of racing, when every race was a parade that could take people's breath away. Other specimens held in great esteem included the elegant 3500 GT Touring and the Mistral, pioneer of the Trident cars that have been embraced by the wind.
One of the members of the jury was Klaus Busse, Head of Design at Maserati and creative author of the Trident's modern creations. The Grecale SUV made an appearance at St. Moritz in its futuristic one-off "Mission from Mars" edition, as did the unmistakable MC20 Cielo spyder, in its Fuoriserie version, alongside the latest arrival, the new GranTurismo, in the exciting Trofeo version and in its 100% electric variant, GranTurismo Folgore, the first full-electric in Maserati history.
In an itinerary on the frozen lake created ad hoc to the delight of the collectors who enthusiastically rushed there to show off their gems of motoring, the glamorous and sparkling atmosphere – full of history and modernity – once again made every single moment of the I.C.E. St. Moritz magical and extraordinary.