Leeds marketing agency 21 Degrees Digital has won a national award for Best Marketing Campaign, which endorses its commitment to recruiting neurodiverse members of staff.
The team picked up their top prize at the BizX Awards, and were also shortlisted finalists for two other awards – 'Best Service Based Business' and 'Best Overall Company'. 
Agency director Zac Evans explains: "We won Best Marketing Campaign for our work on Children's Corner Childcare, the northern childcare provider. Our role was to produce powerful online marketing content for the seven Children's Corner Childcare nurseries in their group.
"This was achieved through an integrated marketing strategy that combined web development, PPC, graphic design and videography. 21 Degrees Digital reinvented the Children's Corner Childcare website to improve user experience, created over 30 videos to showcase each location and ran ads to generate enquiries and bookings. Overall, the campaign resulted in a doubling of the website's clicks and impressions, and saw a 50% increase in website visits."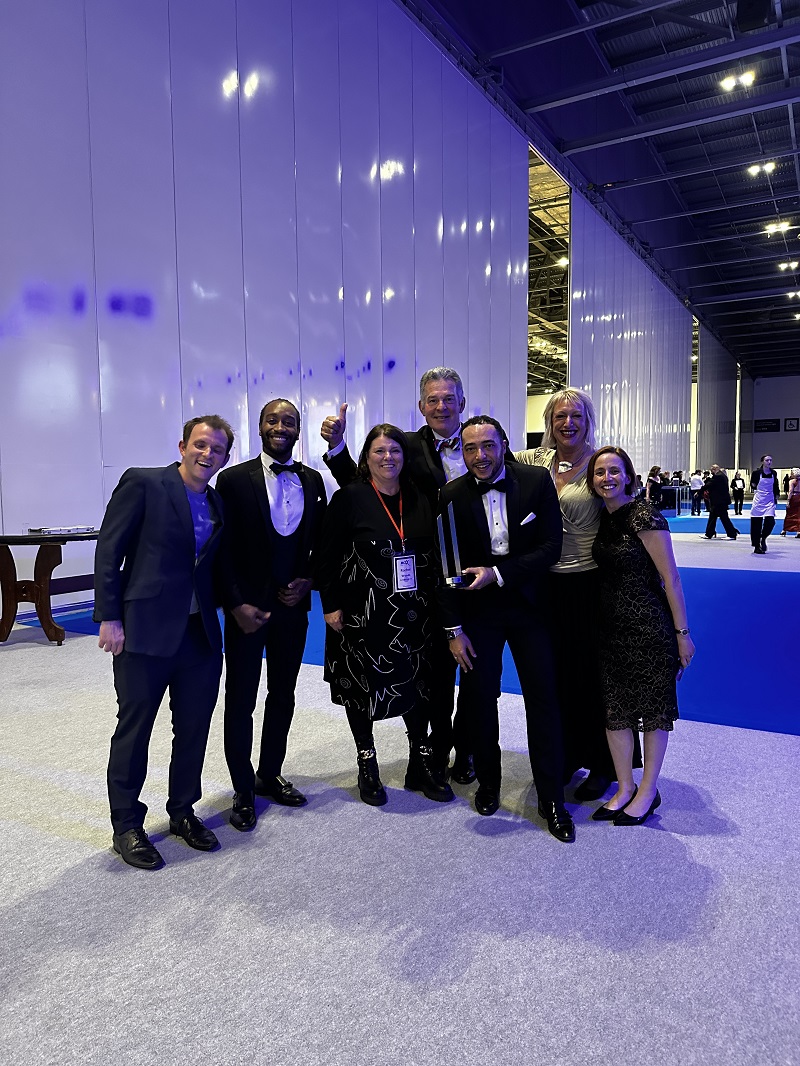 Zac adds: "There is a lot of talk about the creative capabilities of a neurodiverse workforce, but we have committed to this, rather than talk about it, and the results are self-evident. As a marketing agency, we think we should be at the forefront of thinking, for our clients, and in our role as a responsible employer, so we have worked hard to ensure that our commitment to inclusion and diversity is at the top of our priorities."
A powerful creative equation.
Zac says: "Our team is well represented by colleagues from the black and ethnic minority communities and also includes colleagues who have attention deficit hyperactivity disorder (ADHD), dyslexia and mental health challenges.
"Our team, processes, work and environment are all carefully structured around our desire to be inclusive, diverse and understanding. Having a willingness to learn and think differently allows us to be bold and stand up for our beliefs, support each other and look at the world differently."
Speaking of the award-winning work, Matt Dawson, director of Children's Corner Childcare said: "We are thrilled with our marketing partnership with 21 Degrees Digital, and especially happy that a campaign produced by them won an award for Best Marketing Campaign.
"Since beginning our working relationship with the 21 Degrees Digital team we have seen an increase in four times the number of enquiries, which has allowed us to position ourselves as an industry leader across West Yorkshire. For us, their work has lifted the quality of our website through a clear customer journey, better insight into each of our locations, and excellent video content. This showcases the facilities at each of our locations, alongside informal interviews with our team and excellent testimonials from satisfied parents."
Matt adds: "A particular aspect of their marketing work was to launch our new location in Harrogate and their online marketing campaign resulted in all places being filled in record time and ahead of budget."
21 Degrees Digital picked up their award at the BizX Forum in London which included sessions hosted by business gurus Stephen Bartlett and Mary Portas. Their award was presented by Gabby Logan and the team were joined on stage to collect their award by their ActionCOACH Bill Squires.
The 21 Degrees Digital team are based at Wizu Workspace, Lawnswood Business Park, Leeds. Their location enables them to service clients across Yorkshire and the UK.