One million installations and counting: the rollout of over-the-air (OTA) updates to Volvo cars in markets across the globe continues. Our latest update includes the ability to issue voice commands through Google Assistant-enabled devices, allowing drivers to warm up their car among other abilities in the US market, launching a wider introduction of our Care Key technology, bringing integrated connectivity in additional markets, and various updates and stability improvements.
Over-the-air updates are a key technology that help us deliver on our ambition to make our cars continuously better. They also cement our position as one of the industry leaders when it comes to updating car software remotely. Updates over the air also mean you don't have to visit a workshop anymore to get the latest software, which we think is rather convenient.
Our 11th large OTA update is expected to reach 350,000 customer cars around the globe, the largest amount we have ever covered in one single deployment. That takes the total number of over-the-air updates we have delivered to more than one million.
The total number of markets covered by the update has increased to 68, which constitutes more than half of all markets globally, in which more than 95 per cent of Volvo cars are sold. No less than 22 new markets have been added to the scope since our previous OTA update.
"Thanks to over-the-air updates and our rapidly growing in-house software development, we can create and deploy new features as well as enhance the customer experience much quicker than before," says Alwin Bakkenes, our Head of Software Engineering.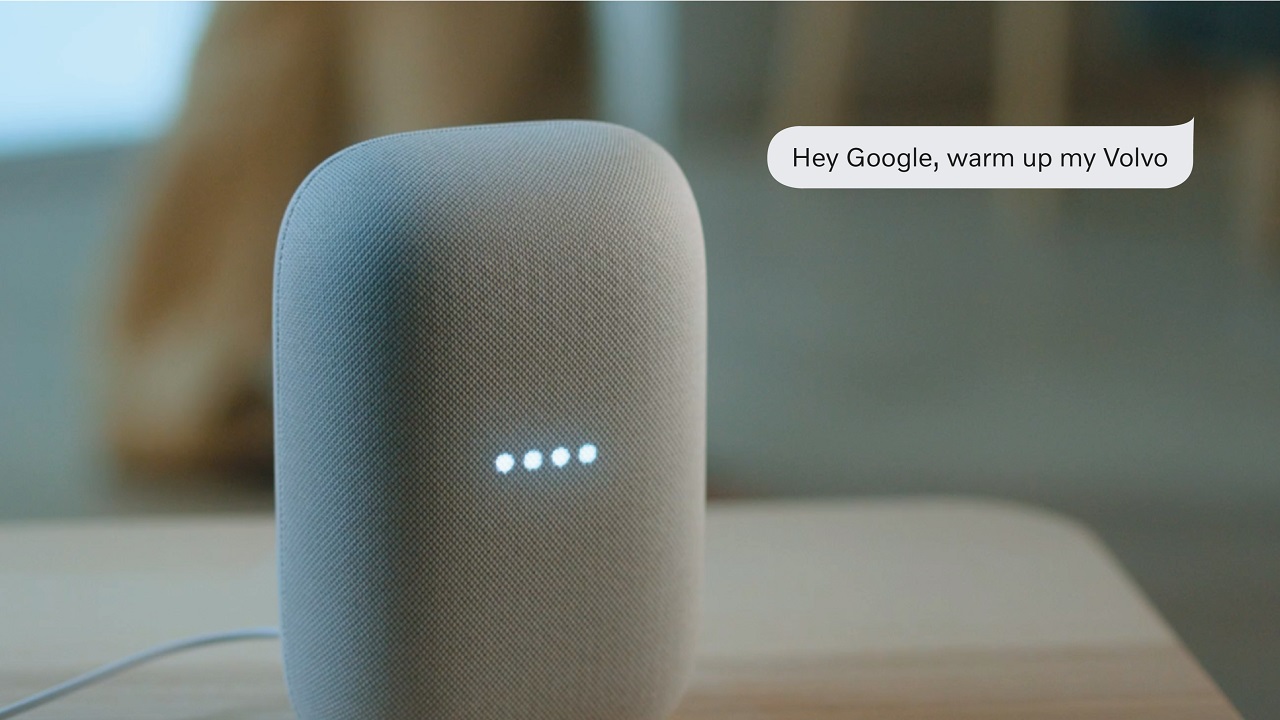 "Hey Google, what's included in this update?"
So, what do customers get in this latest update? In the US market, for the cars that can receive the OTA update, we're rolling out Google Assistant-controlled actions that allow seamless connectivity between your Google devices and your car. The functionality delivered in this OTA update includes actions such as checking your car's battery or fuel levels, starting the climate control, checking on the charging status of your car, or even starting or ending your charging session all through a "Hey Google" command on your device. And just in time for the cold weather season, you can even say "Hey Google, warm up my car" all without taking off your winter gloves.
"The launch of Google Assistant-controlled actions is a demonstration of our commitment to providing our customers with a better car every day, adding more convenience and peace of mind," says Alwin Bakkenes.
While this functionality is currently available only in the US for the cars that can receive the OTA update, it is planned to expand to other markets in the near future. The list of available commands will continue to grow in the future as well.
Also included in this update is the expansion of our Care Key technology. Originally introduced in 2021, the Care Key allows you to easily limit the maximum speed on your car even further than the built-in limit.
Perfect when, for example, you want to lend your Volvo car to other family members or less experienced drivers. Thanks to the Care Key, they can further hone their fledgling driving skills, while you can rest assured that they drive at a safer speed.
We're introducing integrated connectivity in several European markets: Greece, Hungary, Romania, Slovakia and Iceland. This provides customers with seamless connectivity because their data plan now gets embedded into their car's SIM card.
Another new feature is a good example of how we use customer feedback to improve our cars. Some customers asked us whether we could make it easier to remove a paired device from the infotainment system. With this latest software update, we've added a button to do so to the menu for pairing devices.
Finally, for the first time, customers will also be able to see details for this OTA update (software version 2.5) in the Volvo Cars app. The software update details in the mobile app will be rolled out in a staggered manner, so check what applies for your specific market.
The small print
The functionality of over-the-air updates is available only on Volvo car models with Google built-in.
Availability of the features and services mentioned above may differ between markets.
Google is a trademark of Google LLC.