Your favorite magical farmers are coming to a whole new platform, as Princess Farmer, the adorable match-3 visual novel game from Whitethorn Games and Samobee Games, is bouncing its way onto Android and iOS on January 31!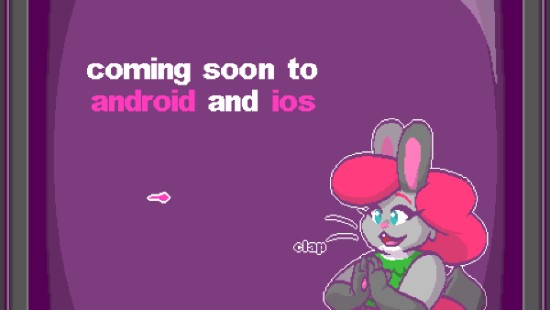 To make its mobile premiere even more exciting, you'll get to experience brand-new content exclusive to the platform! An all-new quest system invites you to take on challenges to earn heart coins or stars (a new in-game currency only available on mobile devices) and harvest a boon of fantastic rewards. Three randomized tasks will become available each day. Complete twelve tasks to receive a massive reward of coins or stars, which can be used to purchase items – including new hare dyes, outfits, and sparkles – in Ro's shoppe.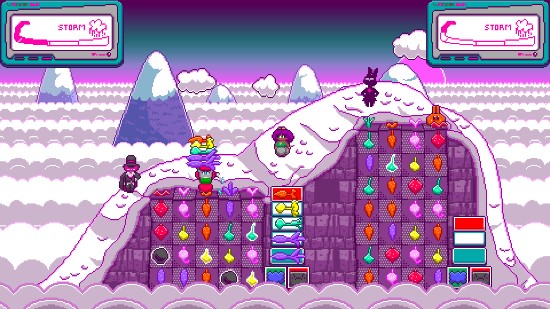 Princess Farmer is a match-3 puzzle and visual novel game with easy-to-learn action mechanics and different play styles that let you breeze through the game or challenge you. Princess Farmer was just an ordinary farmer when one day she woke up under the Gaia Tree. Now through the magic of Mother Gaia she can hoist up whole rows of veggies with ease to make matches and smash obstacles by herself, in co-op, or even with an AI companion!
Key features of Princess Farmer include:
Hare and Make-Up: Earn Heart Coins to give to Ro at the Shoppe to collect different Hare Dyes. Charm the characters with dialogue options to unlock new outfits and harvest in style!
Lo-Fi Beets to Match and Relax: The bubbly soundtrack is produced by Astra, blending chiptunes with lo-fi beats. Additional music is by Chloe Hotline, The Crystal Furs, and Anne Beyond the Darkness.
Friends Who Match Together, Stay Together: Sure, harvesting is fun alone, but why not invite a friend? On the PC and console version, harvest together and even make dialogue choices together while exploring the world. Use Steam's Remote Play Together to play with bunny friends no matter where their burrow is!
Princess Farmer is available for PC via Steam and Epic Games, Xbox One and Series X|S, PlayStation 4, and Nintendo Switch. The game will be available for mobile devices via the Apple Store and Google Play on January 31, 2023.