More entries announced for Salon Privé London Concours de Vente
Stunning and super-rare Jaguar XJR-15 raced by Juan Manuel Fangio II confirmed for Royal Hospital Chelsea event
Latest entrants also include Ferrari F40 and F50, Alfa Romeo 6C 1750 Super Sport Zagato Spider and a Maserati Sebring purchased by Peter Sellers
Second edition of Salon Privé London is held on 20-22 April 2023
Tickets for Salon Privé London are on sale now at www.salonprivelondon.com 
An amazing Jaguar XJR-15 is the latest iconic ultra-rare classic confirmed for the famous Salon Privé London Concours de Vente collector car spectacle. From 20-22 April, 75 of the world's most iconic classic cars will be on display in the central area of Royal Hospital Chelsea – and in contrast to other concours events, every one of them will be for sale! With three classes – up to £250,000, between £250,000 and £1 million, and over £1 million – awards include best in class prizes and the ultimate Prix d'Honneur, or best in show.
One of just 52 Jaguar Sport XJR-15 made, the Concours de Vente 2023 showpiece was raced by Juan Manuel Fangio II (nephew of the legendary five-time F1 World Champion) in the Silverstone round of the 1991 Jaguar Intercontinental Challenge. But surprisingly, this 'Group C car for the road' raced just a handful of times overall (F1 winner John Watson drove it during its final race at Spa Francorchamps) before being hidden in a private collection for more than a decade. The world's first carbon fibre supercar, the Jaguar XJR-15 predates the all-carbon McLaren F1 – and intriguingly, the two cars share a designer, Peter Stevens. As awareness of the mighty Jaguar XJR-15 finally starts to build – with values following suit – Salon Privé London presents a rare opportunity to see a storied example of this emerging hypercar hero up close.
Furlonger Specialist Cars will turn heads with not one but two red Ferrari hypercars – a 1980s F40 and 1990s F50. The brilliantly original Ferrari F40 is one of just 78 UK-supplied cars, originally delivered to famous sports car racer Thomas Sopwith. Highly original, it is a non-cat example that's fully matching-numbers, with its original leather book pack, stamped warranty card and service book. It even features the original invoice – totalling £130,750 – plus letters of correspondence between Mr. Sopwith and Maranello Concessionaires, including Col. R.J. Hoare CBE. Meanwhile, the open-top Ferrari F50 (car number 103 of 349) was delivered new to Italy in early 1996. Another highly original car, it's had just two owners throughout its lifetime, both of whom have clearly cherished it. The F50 retains an exceptional amount of weave throughout its bodywork, while the engine bay shows few signs of heat cycles and has all the correct Ferrari stickers and markings.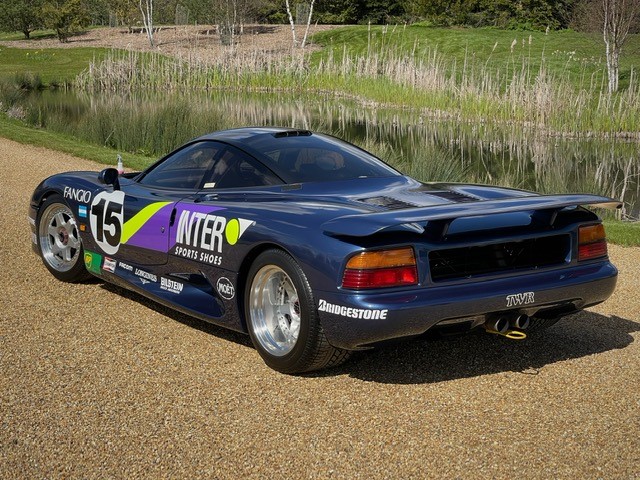 Continuing the Italian theme, Phoenix Green Garage is to present a gorgeous 1929 Alfa Romeo 6C 1750 Super Sport with Zagato Spider body. Originally imported into the UK in 1948, this car was acquired by long-term owner Michael Hirst, a famed Alfa Romeo aficionado, in 1961 and has become a well-known, highly-regarded example in pre-war Alfa Romeo circles. It has an extraordinary provenance, including a letter on file from an American owner of a 1929 Super Sport, stating he believes the very rare seats to indeed be original. The current owner acquired it from the late Mr. Hirst's estate in 2021 and has since thoroughly recommissioned the car, including a compete engine rebuild. Ready for use, Phoenix Green Garage will welcome enquiries at Salon Privé London Concours de Vente 2023.
Graeme Hunt will show a beautifully restored 1966 Maserati Sebring – which was originally bought by actor Peter Sellers for his son! The fully-documented restoration cost €150,000, which makes the £240,000 sale price a relative bargain. The car is all-original apart from the original Lucas injection being changed to 45 Weber carburettors. Everything is in 'as-new' condition, as the Maserati has covered just 250 kilometres since its completion. "She is steady, easy, comfortable and responsive," says Graham Hunt. "It really does fit all the hype." 
Silverstone Auctions is presenting a 1954 Bentley R-Type Fastback Continental by H.J. Mulliner, which it describes as an "instantly recognisable" beloved classic. An immaculate collector's item, OYN 3 was restored by P&A Wood, and is a well-known, multiple concours winning example. Its guide price is £600,000-£700,000.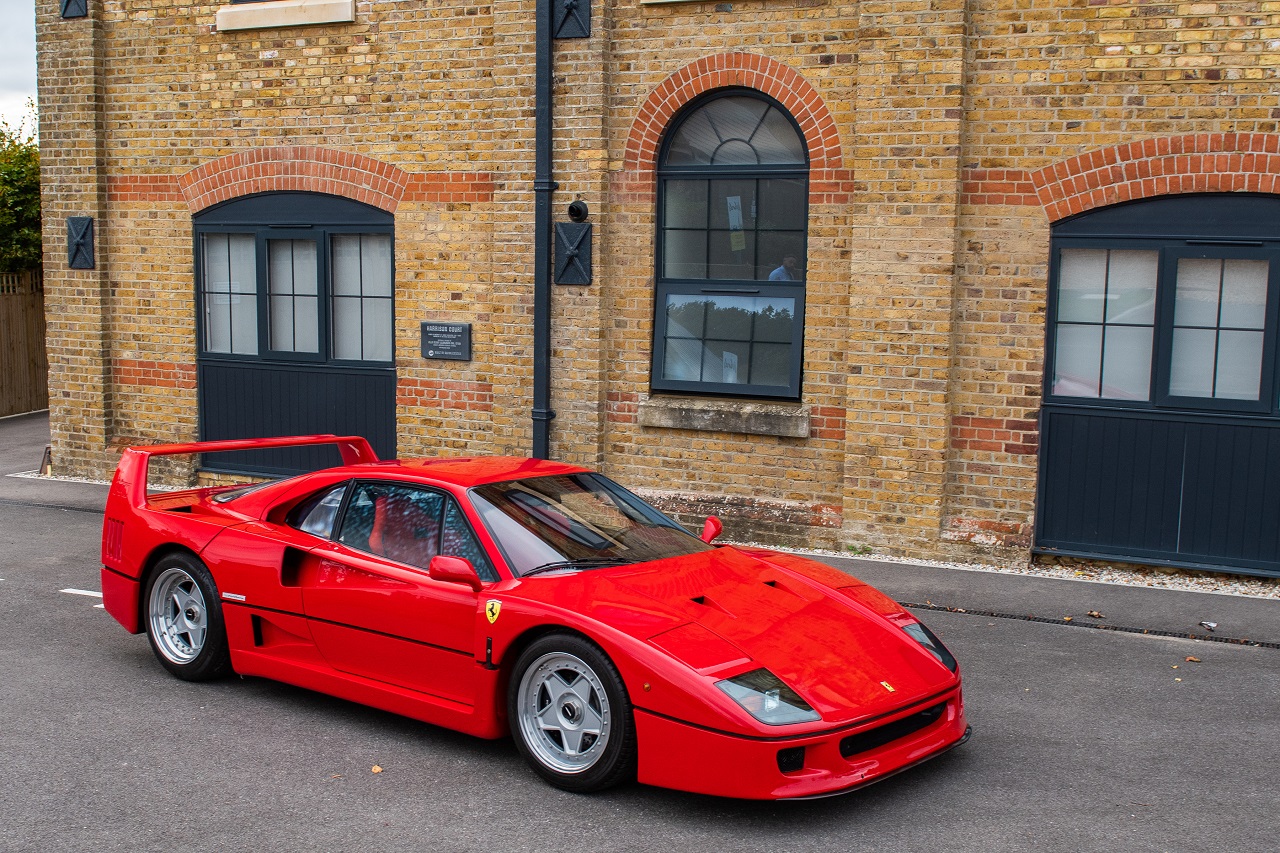 Other confirmed dealers for Salon Privé London 2023 include global classic car specialist Girardo and Co, leading Aston Martin specialists DJ Smail and RS Williams, classic and modern sports car experts Dylan Miles and 'driven by dreams' delights from DD Classics. And be it Jaguar, Ferrari and Aston Martin classics from JD Classics, or collectable racing cars from the Old Racing Car Company, the Salon Privé London Concours de Vente has it all.
Salon Privé London is one of the world's most prestigious automotive events and the sister event to the globally renowned Salon Privé at Blenheim Palace which is now in its 18th year.
Set to be the capital's most exclusive automotive party, Salon Privé London offers plenty to see and do in addition to the motoring attractions. There will be a luxury shopping village featuring brands such as high-end British Jewellery designer Boodles, and watches from famed luxury brand, Montblanc.
Food and hospitality will also be first class, in the famed Salon Privé tradition, with a three-course luncheon, delicious Pommery Champagne, cocktails from the London Essence Co and fine wines from Chateau La Gordonne.  
Further highlights include Friday's Boodles Ladies' Day, fun for all the family during Saturday at Salon Privé, plus exclusive VIP hospitality at The Sloane and DJs keeping the party going well into the evening on Thursday and Friday.  
Organisers are still able to consider late entries for the Concours de Vente, too: interested dealers are advised to contact Nick Wilkes on nickw@salonpriveconcours.com. He's on + 44 (0) 7795 213 361.