TaperedPlus has designed and supplied a customised roofing system which ensures a new library in London is one of the country's most energy efficient public buildings.
The Stockton-on-Tees company, working in partnership with Gribben Solar Roofing Ltd, which was tasked by main contractor McLaughlin & Harvey with the installation of a high-quality, durable, and energy efficient roofing system capable of providing long-lasting protection.
The new three-storey Northcote Library in Battersea replaces a smaller library on the site dating from the 1960's and now includes community facilities, a nursery, flats and retail units across two sites.
TaperedPlus designed and supplied the flat roofing and insulation system, incorporating its innovative new ROCKdeck product, a non-combustible and robust insulation system specifically designed for balconies, terraces, and areas that require roof mounted equipment, including solar panels and air conditioning units.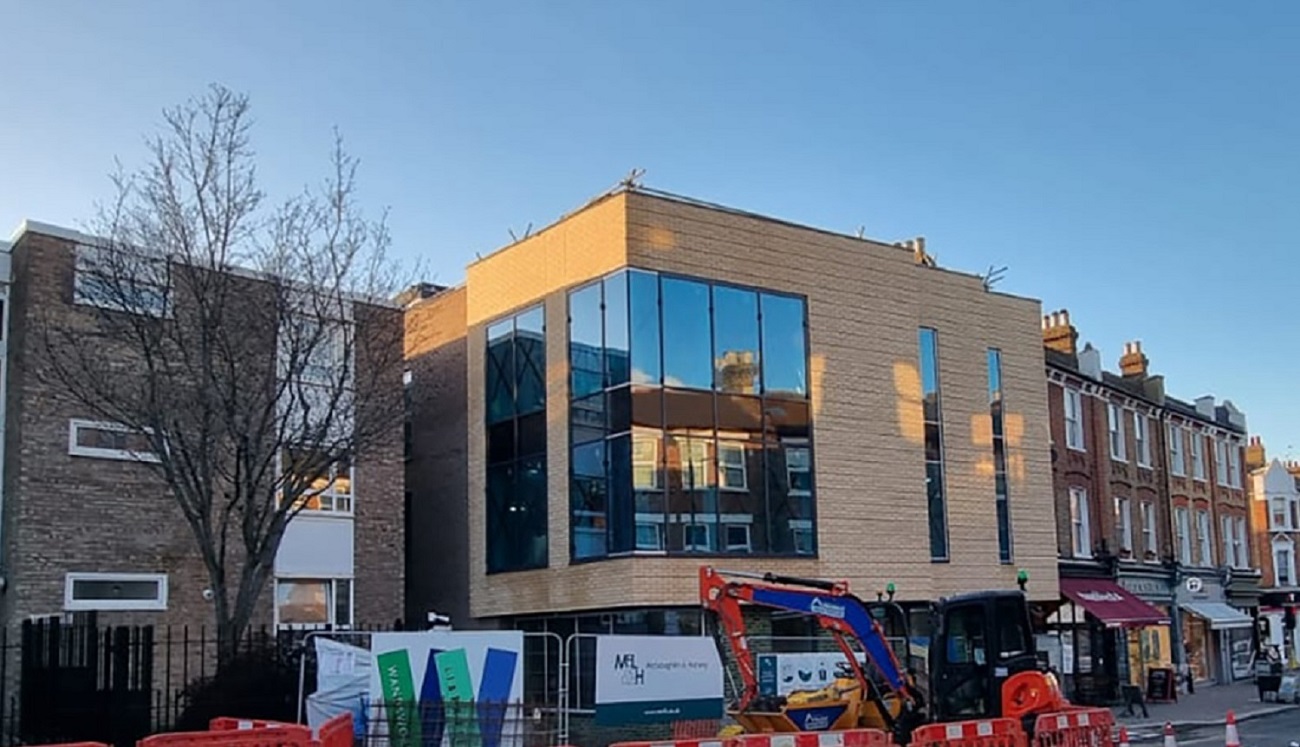 The Northcote Library
Working closely with Gribben Solar Roofing, its design team created a customised system to meet the demands of the complex project, which comprised several individual areas of flat roofing. In addition to solar panels, it also features several eco-friendly living roofs designed to increase biodiversity and reduce and slow stormwater run-off.
THE ROCKdeck system combines the non-combustible and dual density properties of ROCKWOOL insulation with 12.7mm coverboard which provides long term point load and permanent load capabilities, tested to BS/EN 1606-2013.
The building, which has achieved an A-grade energy rating, incorporates the latest carbon reduction technology to help Wandsworth Council meet its climate change targets, with the solar roof panels generating electricity while double glazing and improved insulation cuts energy consumption.
Aman Chahal, CEO of TaperedPlus added: "We are pleased that our ROCKdeck system, which plays an integral part in the new flat roofing system, is already proving a success – providing the library with a durable, non-combustible, and energy efficient roofing solution that will last for many years to come."
Paul Gribben, managing director of Gribben Solar Roofing, said: "A thorough design and engineering phase resulted in a customised roofing solution incorporating  the latest technology and materials – which has played a major part in the building achieving a drastically reduced carbon footprint and making it one of the country's most energy efficient public buildings.
"The new roof is already making a significant impact by reducing energy costs and providing a more comfortable and protected environment for the library's patrons and staff. The project was completed on time and within budget."