Why is Northumberland so Great and Why Do So Many People Visit the Region?
The county of Northumberland is located in the northeast region of England, bordering Scotland to the north and the counties of Tyne and Wear, County Durham, and Cumbria to the south. Despite being one of England's most sparsely populated counties, Northumberland is loved by many, attracting visitors from all over the world. So, what makes Northumberland so great? Let's explore.
The Natural Beauty
One of the biggest draws to Northumberland is its stunning natural beauty. The county boasts one of England's most beautiful coastlines, with miles of unspoiled beaches and rugged cliffs. The famous Holy Island, which is only accessible by a tidal causeway, is a popular destination and is home to the ruins of Lindisfarne Priory and the picturesque Lindisfarne Castle.
Further inland, visitors can explore Northumberland National Park, which spans over 400 square miles and offers some of the most breathtaking scenery in England. With vast moorlands, rolling hills, and ancient forests, the park is a paradise for walkers, hikers, and cyclists. Visitors can also explore the park's many attractions, including Hadrian's Wall, an ancient Roman wall that stretches over 70 miles, and Kielder Water & Forest Park, which is home to the UK's largest man-made lake and Europe's largest working forest.
The History and Culture
Northumberland is steeped in history, with evidence of human settlement dating back over 10,000 years. Throughout the county, visitors can discover relics from Roman times, medieval castles, and ancient churches and abbeys. One of Northumberland's most famous attractions is Alnwick Castle, which was used as a location in the Harry Potter films. The castle is one of the largest inhabited castles in England and is home to some of the country's finest art collections and period furniture.
The county is also known for its unique cultural traditions, including one of the UK's oldest and most famous border sports, the Annual All England Stone Skimming Championships, which takes place on Catcleugh Reservoir every July. Northumberland is also home to many wonderful museums and galleries, such as the Woodhorn Museum and Northumberland Archives, which provides a fascinating insight into the county's mining heritage.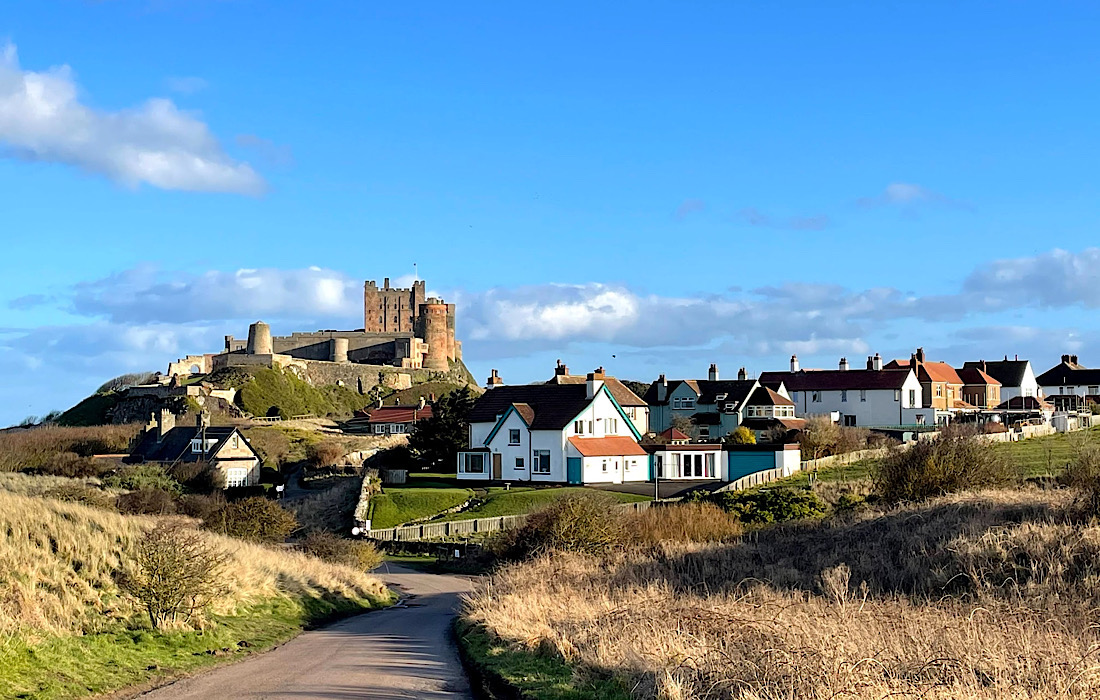 The Food and Drink
Northumberland is a food lover's paradise, with some of the best local produce in the country. The county is home to a thriving food scene, with many restaurants serving up delicious and inventive menus using fresh, locally sourced ingredients. Visitors can sample traditional dishes such as stottie cakes, pan haggerty, and crab soup.
The region also has a thriving brewing and distilling industry, with many local breweries, distilleries, and wineries producing award-winning ales, spirits, and wines. Visitors can take tours of the facilities and sample the products on offer.
The Warm Welcome
Finally, Northumberland is known for its friendly and welcoming locals. Visitors can expect warm hospitality and a genuine eagerness to share the beauty and history of the region. From cosy pubs to boutique hotels, Northumberland's accommodation options are also well-known for their comfort and charm. Visitors can choose from a wide range of options, from historic castles to luxurious spa retreats.
In conclusion, Northumberland is a wonderful destination for anyone looking to experience the natural beauty, rich history, and unique culture of England's northeastern region. From its spectacular coastline and national parks, to its castles and museums, Northumberland has something for everyone. Whether you're a seasoned traveler or are new to the area, Northumberland is a must-visit destination.