A Yorkshire based goat's milk producer has completed an on-pack donation initiative in support of UK charity, Hope for Justice – which works to end modern slavery across the UK.
St Helen's Farm at Seaton Ross near York ran a 'pound for pound' matching campaign using QR codes on a million milk cartons that customers could scan to donate as much they would like to, which the company then matched. In addition, owner Angus Wielkopolski pledged a further £10,000 taking the total donation to £28,400 (made up of £9,200 from customers, matched by the company, plus the additional donation), which the charity says is enough to fund nearly two whole months of life-changing interventions from its Advocacy Team of case workers in the UK, who help individual victims of modern slavery.
Head of Marketing, Katy Gray said: "St Helen's Farm is passionate about supporting charities, and it's terrifying to think that in this day and age, there could be up to 136,000 people trapped in modern slavery in the UK. We were honoured to work with Hope for Justice to support the incredible work the charity does and help to bring that number down. We are really proud of our customers for taking the time and effort to donate through the on pack QR code"
An example of how the charity has helped individuals, is Klemens, who was held by traffickers for two years, exploited for forced labour, abused physically and verbally, and feeling helpless. But now, away from their control and with the help of the charity, he is making great strides towards living the life he wants to live. He says: "I have received help from a number of organisations, but Hope for Justice is the one that has helped me the most in setting up my new life and allowing me to progress."
Audhild Dahlstrøm, Interim Global Partnership Director said: "Thank you to all the wonderful St Helen's Farm customers who supported our charity appeal on behalf of victims and survivors of modern slavery. It got a huge response! So many of you scanned the QR code on our cartons and gave a gift to the charity Hope for Justice – every penny of which was matched, to give your gift twice the impact."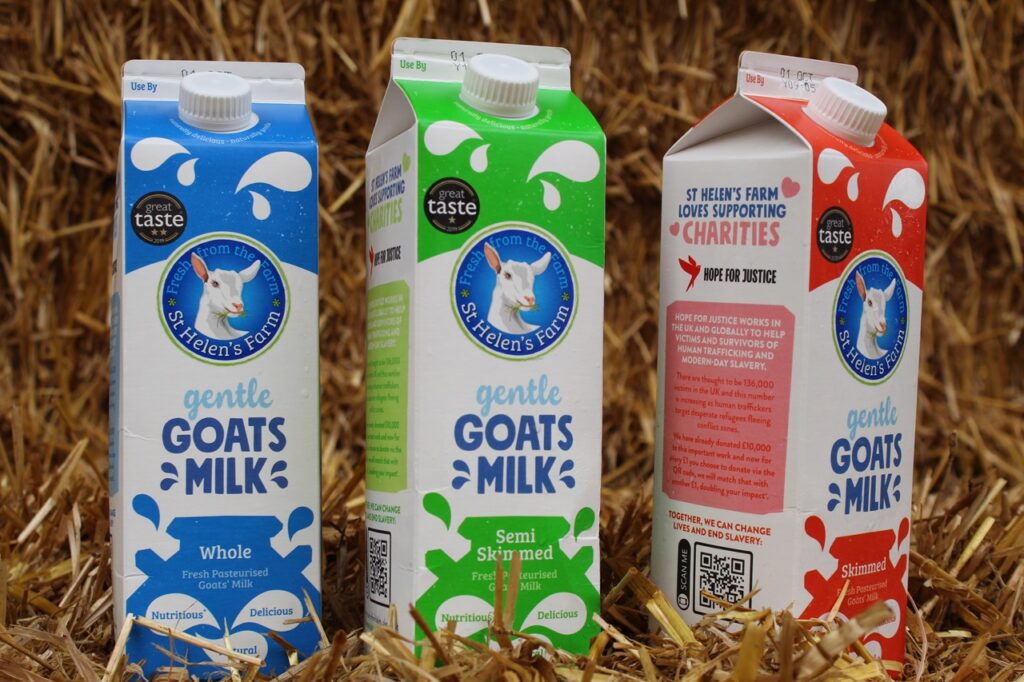 Founded 36 years ago and back in the hands of original owners Angus and Kathleen Wielkopolski since December 2021, St Helen's Farm is the UK's largest goat's milk producer, with products including fresh milk, yogurts, cheese, and butter.
St Helen's Farm continues to partner and support other worthy causes both locally, nationally, and internationally, believing that it is important to give back to communities wherever they may be.