Bridge of Weir, expert supplier of Fine Automotive Leather to the world's most respected luxury car brands, welcomes independent findings reinforcing the sustainability, durability and versatility benefits of leather
World Wildlife Fund (WWF) report also recognises the significant contribution responsible leather producers make to reducing deforestation
It underlines that leather is a by-product of the meat industry that is upcycled, no cattle is ever bred for its hide and the recyclability of leather makes it a circular product
Report also highlights that many non-animal alternatives, such as so-called 'vegan' materials are often found to contain harmful plastics, which are not biodegradable or cannot be fully recycled
Bridge of Weir is a global leader in sustainability, innovation, and responsible leather production, manufacturing the lowest carbon intensity leather for the automotive sector
Bridge of Weir, Scotland, April 12, 2023 – Bridge of Weir Leather, the leading supplier of Fine Automotive Leather and manufacturer of the world's lowest carbon leather for the automotive industry, welcomes a bold and insightful report recently published by the World Wildlife Fund (WWF) highlighting the crucial role the leather industry has in the circular economy.
Underlining that leather is a by-product of the meat industry with no cattle ever bred for its hide,  the WWF report recognises that, with global beef consumption rising, the leather industry plays an absolutely crucial role in circularity, upcycling hides that would otherwise become landfill where they would emit hundreds of tones of methane each year.
It also focuses on the narrative around non-animal leather alternatives, such as so-called "vegan" leathers, calling out the sustainability claims of these materials, highlighting that what is missing from this narrative is that many leather alternatives are made using plastic, which is created from fossil fuels, does not biodegrade, and has littered oceans and soils with debris and microplastics, causing tremendous damage to biodiversity.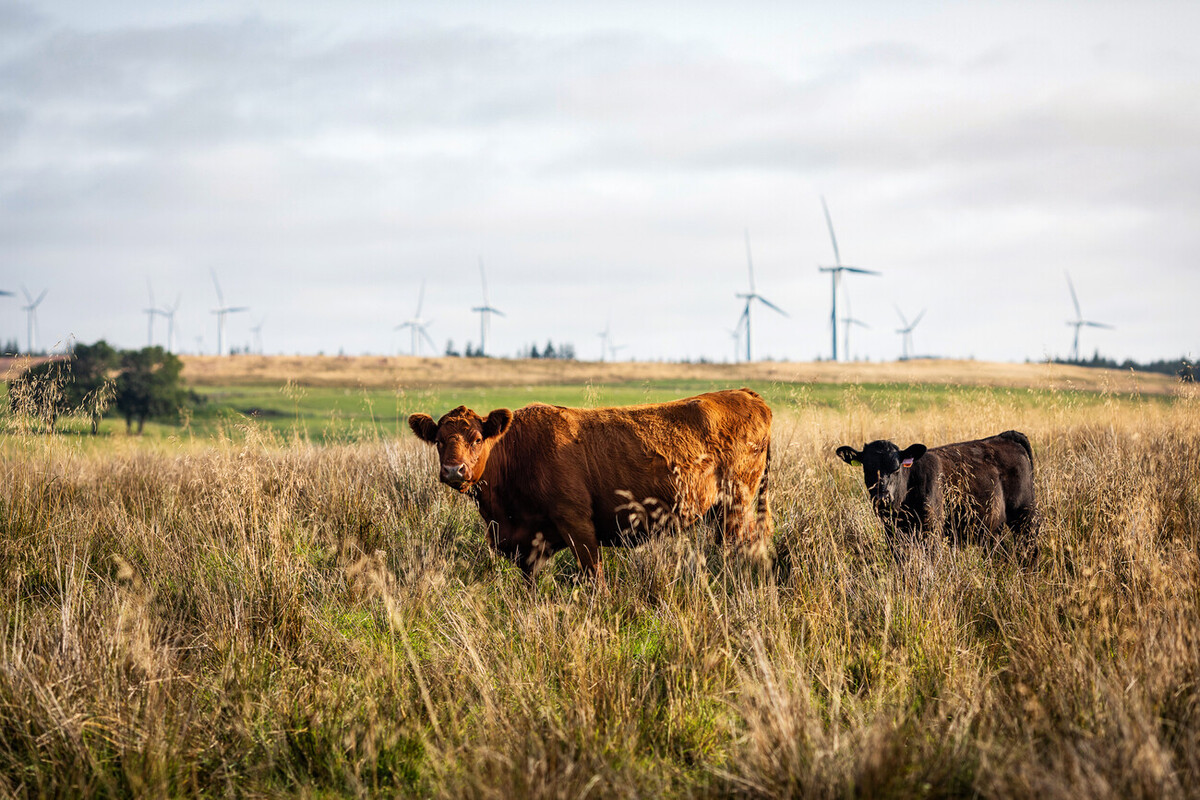 Since 2003, Bridge of Weir has pioneered and patented circular manufacturing processes that minimise waste to landfill and radically reduce its carbon footprint, while its multi-million-pound Thermal Energy Plant [TEP] reclaims energy as steam and uses a proportion of this heat to directly power its tannery.
All the raw hides used in leather-making are a by-product of the local beef and dairy industries, of which over 98% are sourced locally within the UK and Ireland. The raw hides used to make Bridge of Weir leather are always sourced from responsible suppliers with 100% traceability and without risk of deforestation.
Bridge of Weir sources natural, clean, local water from its own loch – its Water Treatment & Recycling Plant (WTRP) plant enables the recycling of up to 40% of treated water back into use within production – while its world-class tannery uses 50% less water per hide than the industry standard.
Bridge of Weir leather is the material of choice for the world's leading automotive luxury brands, including Aston Martin, McLaren and Jaguar Land Rover, thanks to its quality, durability, versatility, and sustainability.
Leather's environmental credentials are one of its most important advantages. Steeped in circularity, leather is one of the oldest forms of upcycling.
Dr Warren Bowden, Head of Sustainability & Innovation, Bridge of Weir leather, said: "It is a significant development for a globally trusted organisation such as the WWF to highlight the truth around leather and encourage both the customers of leather manufacturers – such as the world's leading car makers – to collaborate across the full supply chain and increase consumer awareness of leather's sustainability.
"Over the last two decades Bridge of Weir has cemented its position as an industry-leader. We are the only automotive leather manufacturer in the world to publish an independently verified Life Cycle Analysis (LCA), our strategy and innovations demonstrating that leather is a naturally sustainable product, one that is produced in the most responsible manner.
"Across the industry, there needs to be a call to action to share and adopt progressive practices and educate. We are delighted the WWF is encouraging a proactive role for industry leaders and supporting the role of sustainable leather role for future generations. We pride ourselves on employing leading environmental practices, and we endeavour to share our learning with the wider industry as recommended in the WWF report."
To read the full WWF report, please visit:
https://www.worldwildlife.org/publications/leather-also-has-a-role-to-play-in-the-fight-against-deforestation 
To read more about Bridge of Weir's sustainability, please visit:
https://www.bridgeofweirleather.com/article/wwf-supports-sustainable-leather?from=/journal
To find out more about Bridge of Weir, please visit: http://www.bridgeofweirleather.com