A career in welding is not only rewarding but comes with a lot of challenges.  There are some people that are purely in it because of the money and nothing else. Such individuals are likely to burn out fast because of the work involved. If you're thinking about getting into welding, there are some facts that you should be aware of and we're going to highlight some of them in the welding guide.
It Doesn't Require a College Degree
You don't need to have a college degree in order to be a welder. There are some institutions that offer one-year courses and you can start working immediately after you're certified. For the most part, you will be judged based on your skill level and not on papers. A welder that has been on the job for a long time will most likely have acquired experience and it is something that can't be taught in a classroom.
Welders Have Numerous Career Paths
You can never go wrong with the decision to be a welder. There are different career paths to choose from once you're done with informal training. You can work in different industries provided you have the necessary skills needed for the job. The skills of a welder will be needed in almost every industry you can imagine. Below are some of the career opportunities available for a welder.
      Engineering

      Robotics

      Inspection

      Education

      Project Management
Traveling Opportunities
As a welder, you won't be confined to a single location. You might be required to travel on a regular basis to meet different clients. If you work for a big company, you could be afforded the opportunity to work abroad. You get to meet different people which is always a fun experience. Traveling exposes you to different cultures and jobs. A traveling job is likely to pay more as there is no shortage of openings since a lot of people don't like to get out of town. There are welders who live on the road and will be looking for the next gig. If you work in an industrial shutdown, you will be required to travel frequently as it is the nature of the job. Welders who work shutdown can spend as much as six months on the road.
Military Support Personnel: The military is always in need of skilled and experienced welders. You can just imagine all the equipment and artillery that is used by the military. There are occasions where the military will contract companies that have the experience of building infrastructure and repairing equipment. Some of the work performed by such companies will include repairing tanks, building pipelines, and outfitting the vehicles.
On-board Ship Repair and Maintenance: As we've already mentioned, a career as a welder will accord several opportunities. Who wouldn't want to cruise the world while working? Repairing and maintaining cruise ships requires that there is a welder on board. This means you could be in a new country every week. You're not only paid well but you receive free meals and accommodation.
Skills Are Always on High Demand
There are few jobs that are in high demand and welding just happens to be one of them. The fact that welders are needed in almost every industry means there is a lot of flexibility in reinventing oneself without necessarily changing careers. You will never have to worry about lacking a job once you've decided to be a welder.
Lucrative Salaries
There are welders that are earning the same amount or higher compared to doctors and attorneys. Since it is a skill that is in high demand, employers are not afraid to pay top dollar to attract the best talent. You might be wondering how welders get such money. Those welders that are willing to travel and work under hazardous conditions can earn up to $100,000 a year after taxes. They're aware of the risks involved with the profession and will ensure that they're taking the necessary precautions to mitigate the risks.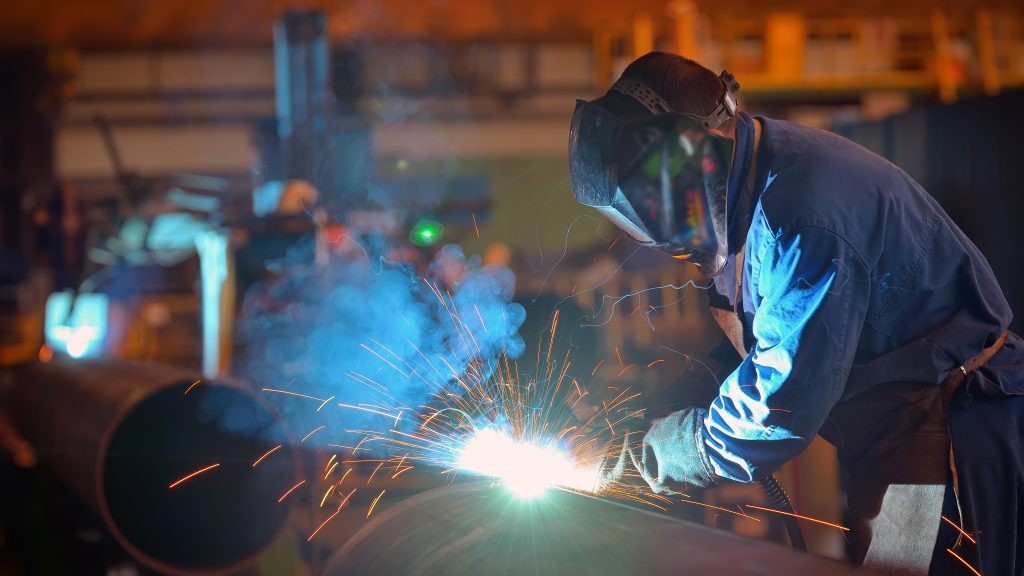 The Future Looks Promising
Welders will always be in demand regardless of the state of the economy. As a welder, you have the luxury of changing industries in a moment's notice. You will not be affected when there is a recession in a particular industry. There is bound to be an increase in demand for welders in the future. If you're still thinking whether or not you should start going through tig welding basics, we hope the facts listed will be able to convince you to make a decision.