Get off your dairy-air and take the bull by the horns (literally) to reclaim civilization's precious milk supplies in this quirky cow adventure
Plovdiv, Bulgaria – May 27, 2022 – When the Sixth Hammer studio cow, kindly granted to us by the Bulgarian government, got her hoofs on Moo Lander for the first time, she was disappointed to find out the hero isn't a space bovine hunter called Sa-Moos. Instead, that hero is you, a lone adventurer desperately fighting the boss taurus menace in a bid to save your home. Moo Lander is now available on PlayStation®, Xbox, and PC, with a Nintendo Switch version stampeding your way later this fall.
In Moo Lander, you play as civilization's only hope, an explorer dispatched to ancient worlds, tasked with securing a continuous supply of the galaxy's most potent energy source: milk. 
The lacteal mysteries of how this bovine marvel powers entire planets are not yours to understand. You have matters more important than pondering the galaxy's workings anyway, namely, a herd of Mighty Cows determined to stop you at all costs.
The journey takes you to bucolic pastures, sun-dappled forests, sinister swamps, and more, all hand-painted and stunningly beautiful – and each ruled by a Mighty Cow. The Sixth Hammer's Cow AI powers Moo Lander's Mighty Cows, making every encounter uniquely dangerous and fraught with tension.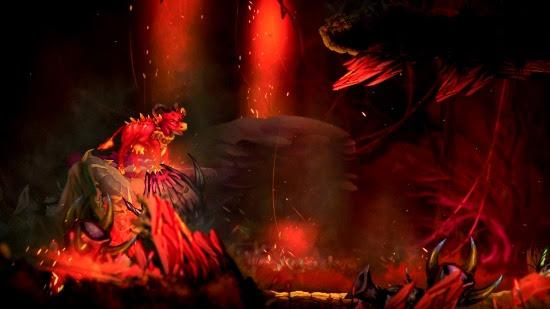 Granny Toxic blasts the air with poisonous fumes to end you, while the undead Necowmancer Lady Bones is summoned by ancient spirits to guard over the precious substance. Supreme Spider Cow – it's a thing – uses her sticky webs and spit to control the battlefield. But none of them match the ferocity of the Cowger, always one step ahead of every other bovine creature. The reverend Ancient Mighty Cows cannot be fought with normal methods, though. You'll have to use your wits and figure out non-lethal ways to tame these beasts.
If you need a break from the main campaign, rustle up some friends and dive into Moo Lander's moo-ltiplayer modes in couch co-op or remotely via Steam Remote Play. Take on the powerful Cow AI together or throw all the chips down in fierce PvP combat. Survive the Waves mode has you taking on cow-pious enemies on the battlefield. You can even play football with a cow!
For more details and to check out the FREE Moo Lander demos, visit https://moolander.com/play/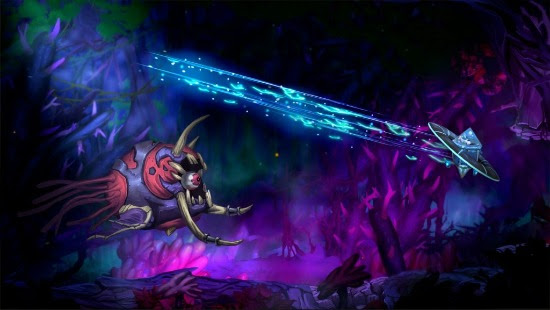 Keep in mind that you can get your hands on the game with a 10% discount on the opening weekend!
Features:
More than 16 Mighty Cow bosses 
Emotional, 12+ hours-long campaign full of memorable characters and plot twists
Unlock new tactical and combat abilities for your ship
Take on advanced Cow AI and overcome their superior bovine intellect
Discover beautiful hand-crafted landscapes, each with its own unique challenges, enemies, and puzzles.
Team up with your friends in our diverse couch multiplayer