The home buying process is never an easy task, especially for first-time homeowners who are unfamiliar with the situation. While making the decision regarding home buying, everyone wants what is best for them and to this extent, the decision as to whom to meet with becomes a huge one which has a potential impact on the outcome of the loan application. If you are caught between choosing a banker and a mortgage broker like Shannon Christenot for your home buying needs, below are some of the things you need to know.
Mortgage Brokers Offer You A Variety Of Lenders And Product Options.
Banks are great financial lenders, however, meeting with a bank means you are confined to the products and packages which they offer. Sometimes, these products may not be the right choice for your needs and may leave you with regrets later in the future. On the other hand, mortgage brokers are not confined by the same regulations which banks are thus allowing them the flexibility to offer you a wide range of mortgage options, packages, and rates which have been selected to meet your particular needs.
A Mortgage Lender's Experience Improves Your Chances Of Getting Loan Approval
With the current state of the mortgage market, an increasing number of people are getting rejected. However, the chances of getting your mortgage loan application approved can be influenced by the mortgage lender using their years of expertise. Working with a mortgage lender means he or she will work with you, handling all necessary paperwork and ensuring that the right thing is done at the right time. Working with a high performing and experienced mortgage broker who understands the bank credit policy can significantly help your loan application stand out from the rest and get you the approval status which you deserve.
Long Term Relationship
Most professional mortgage brokers form an excellent and long term relationship with their clients, providing them with all the needed support after their loans have been pre-approved and their choice of homes have been made. With most mortgage brokers relying heavily on word of mouth referral service, they will most likely stick with you till the end of the loan, answering some of your most important questions and providing support when you need it most.
Save Time And Money
A great reason to work with mortgage brokers is that they help you reduce the hassles associated with looking for the best mortgage products for your needs. Also, they save you the time and money which would otherwise have been wasted moving from one financial lender to another.
Working with an efficient mortgage broker will expose you to all the information you need to know about home purchases, home loans, mortgage products, interest rates, and what to look out for.
The mortgage broker will most likely also collect some important information including your ID, bank statements, pay stubs and more. They handle the mortgage loan application process to ensure that the right information is contained in the documents. With the help of a mortgage broker, not only do you get to save time on the back and forth with the bank, or potential errors, but also, you get premium attention as the broker will follow up with your application.
Having understood the importance of a mortgage broker as part of your home purchase process, the next big question revolves around how to find an effective mortgage lender like Shannon Christenot for your needs.
To ensure that you hire and work with the perfect mortgage lender, there are some things that you need to know as this will aid the final decision to be made. Below are some things you should do.
#1 – Do Some Homework
Similar to buying an appliance or hiring a handyman in your home, you need to carry out some background studies into the mortgage lending world and those who are on top of the game. Chances are that you have friends and colleagues who have just purchased their homes. Ask them for recommendations as they are in a better position to warn you of certain mortgage brokers. It is recommended that you be on the lookout for local mortgage brokers who have great reviews and have been in business for years.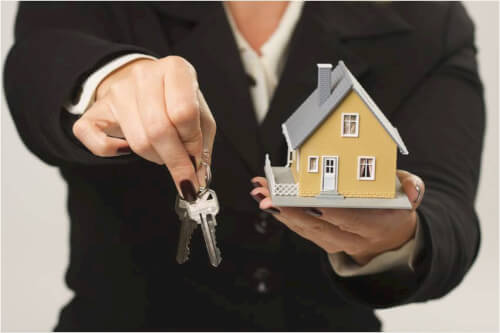 #2 – Visit The Mortgage Brokers
After you must have collated the suggestions offered by family and friends, now is the best time to get to work. Visit the mortgage brokers and speak to them. Take into account their years of experience, license and memberships, customer care services and how you are overall treated. You want to ensure that your final choice is someone that cares about your dreams and will go above and beyond to ensure that you not only get the best loan packages but also get approved for a mortgage loan.