"Our students are living our philosophy of social responsibility"
Trainee doctors and their mentors are pulling on their running shoes at this weekend's Great North Run to raise money for a life-saving north-east charity.
After putting in weeks of training together whilst juggling their academic commitments, the group, from the University of Sunderland's School of Medicine will be taking part in the world's largest half-marathon on Sunday (September 10), running the route from Newcastle to South Shields alongside thousands of others.
The students and staff chose to run in support of North East Immediate Care, a charity close to their hearts, and one which many volunteer their own healthcare skills with.
Originally set up by a group of healthcare professionals, the aim of North East Immediate Care is to provide advanced emergency care on a voluntary basis to people across the region in support of the North East Ambulance Service NHS Foundation Trust (NEAS).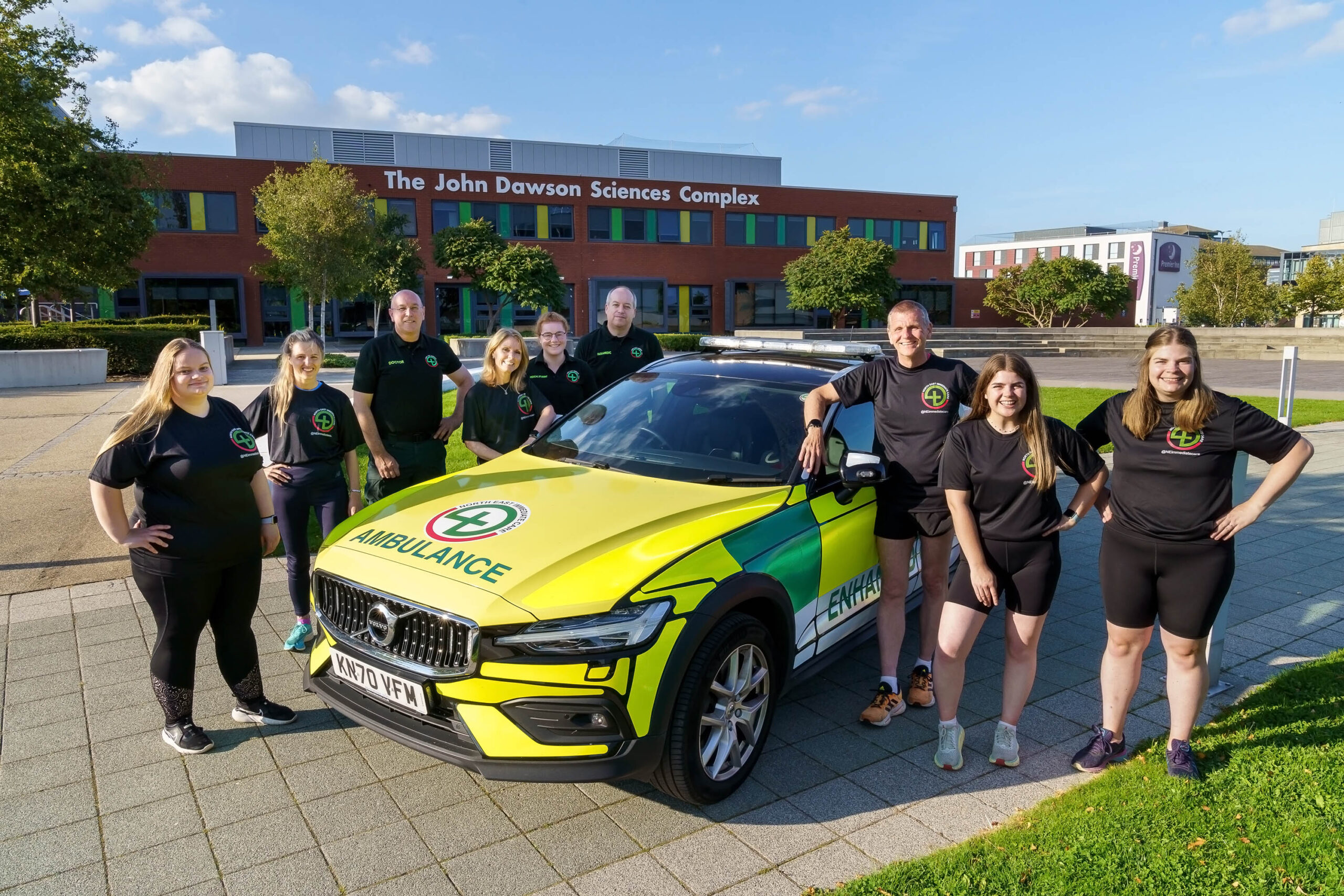 The charity covers an area of around 3,230 square miles, from Teesside to the Scottish Borders and from the east coast to Cumbria's border; a population of more than 2.7 million people.
By raising funds, the charity can buy life-saving equipment to help treat more people in need.
Taking part in the run, Professor Scott Wilkes, Head of the School of Medicine, said: "It's great to see our students and staff of the medical school supporting such a wonderful local charity.
"It's even more fitting that our students are living our philosophy of social responsibility and meeting the needs of society. I'm humbled to be a part of this with them. I hope all achieve their personal best."
Also taking part in the run are students Ellen O'Brien, Amy Hill, Helen Probert and Catrinona McLain, alongside staff members Amy Callaghan, Placement Administration Co-ordinator, and Dr Floor Christie, Associate Professor in Public Health, in the University's School of Medicine, Faculty of Health and Wellbeing.
Ellen 21, from Newcastle, in the fourth year of her Medicine (MBChB) degree, whose brother Matthew is also running, said:  "I am looking forward to taking part in the Great North Run, it will be a big challenge and will be a brilliant achievement for me. I am grateful to be doing it for such an excellent cause."
Michael Norton, a Consultant Community Cardiologist with South Tyneside and Sunderland NHS Foundation Trust and Visiting Professor with the School of Medicine, set up North East Immediate Care alongside Steven Miles, as the North East was the only UK region without a volunteer organisation of senior doctors/paramedics providing support to ambulance crews for critically ill/injured patients.
Established just over a year ago, Steven and Michael have provided over 2,000 hours of volunteer cover in that time for NE Immediate Care. They have also been working closely with, and supporting, the EMPHEM society within the University's School of Medicine (Emergency Medicine and Pre-Hospital Emergency Medicine Society).
Michael says: "We are incredibly grateful to Amy, Catriona, Ellen, Helen & Matthew for being our Great North Run team. Also to Jenni Ward, who has been a particularly organised and proactive supporter and we are now very proud to have her on our team within North East Immediate Care, as well as being a busy medical student.
"As University of Sunderland medical students, they are already demonstrating their clear commitment to the people of the north-east. Their fundraising efforts will be of significant benefit to our volunteer responders within Sunderland and across the region."
The Great North Run has been an annual event since 1981. This year, there will be a special guest taking part as Olympic champion Sir Mo Farah will run his final ever competitive race at the Great North Run.
The race covers a distance of 13.1 miles from Newcastle city centre, continuing towards the River Tyne and crossing over the famous Tyne Bridge before heading through Gateshead, the run will finish at South Shields seafront.
To support the University team and helps raise funds for North East Immediate Care, click here.