Central Leeds bar, kitchen and venue Mad Frans has created success from adversity, following structural damage caused by an overnight drunk driver. The incident, and the subsequent closure of the business for repair, provided owner Ryan Fraser with the opportunity to develop the premises further, with the launch of food to go operation Boom Food Co.
The crash damage meant that structural works were required to repair the building, on Whitehall Road, Leeds. The construction work required a six-week closure of the business. Ryan and his team saw this as an opportunity and used the shutdown as the chance to develop a lunchtime takeaway area, for fast service for nearby office workers.
Ryan says: "Mad Frans is in the centre of the new central Leeds business district; we're surrounded by more than 20,000 office workers. As businesses return to office-based working, we decided to make the most of the opportunity provided by our temporary closure, and have adapted our premises to provide a quick-serve area, offering a range of healthy lunch food including loaded jacket potatoes, paninis, pasta and salads, along with fresh baked goods."
The new takeaway concept is called Boom Food Co and is perfect for the office worker who is in a rush or doesn't want a sit-down meal.
He adds: "The structural works have also provided the chance to re-configure the interior and the developments will take the current staff count from eight to 14. 
"It's been a long haul, because, even though we are fully insured, the damage caused went beyond a tall broken window and has involved complex structural work. However, that period has created the chance to evolve our offer to our customers, as well as the layout of our premises. This has changed from a 'head in hands' moment to a 'hands in the air' moment of celebrating business growth."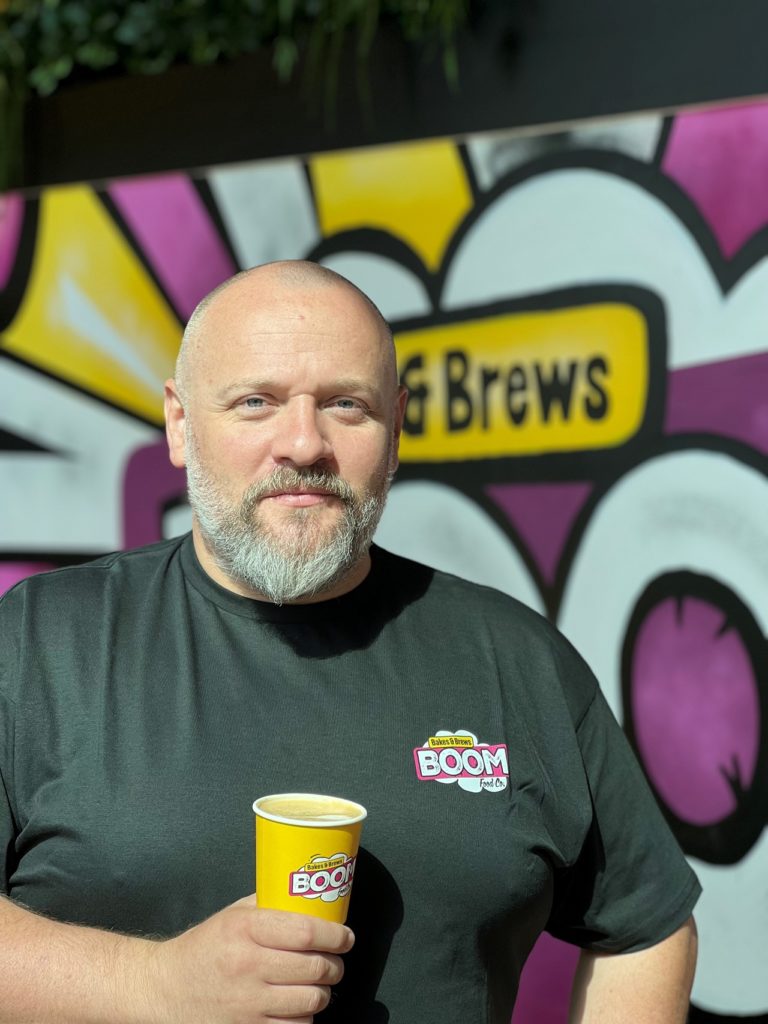 Mad Frans is a purpose-built multifunctional venue for drinks, quality food and coffee. Opened in late 2019, the business survived the Covid lockdown and has experienced strong success, including being awarded 'Top Three Leeds Restaurant' by the dining app Open Table.
The venue provides the best of Yorkshire produce in the heart of the city, together with a selection of craft beers from in and around Yorkshire.
With a capacity of 130, the venue provides space for business networking, corporate events and business entertaining during the week. At weekends, it offers its famous family Sunday lunch and bottomless brunches.