We often come across the term brown diamond and other colored diamond. Perhaps over the past two decades, we also have been hearing quite a bit about the chocolate diamond. Though much is not known about it, there are reasons to believe that it is more of a marketing phrase and gimmick. The first time this phrase was used was in the year 2002 and the credit for this new phrase rests with a well-known diamond expert. Put in simple words, these chocolate colored diamonds are another name given to cognac, brown and other colored diamonds. When we talk about these designer brown colored diamonds, they could either come in natural colors or they could be fashion treated. Hence you need to separate the grain from the chaff and be in a position to separate the naturally colored diamonds from the artificially colored diamonds. The naturally colored diamonds are more expensive because they are durable and long lasting and offer the best value for money. Hence, you must be careful when you buy these brown colored diamonds. This is because many times you could end up buying some cheap synthetic brown colored diamonds which could be passed off as chocolate diamonds.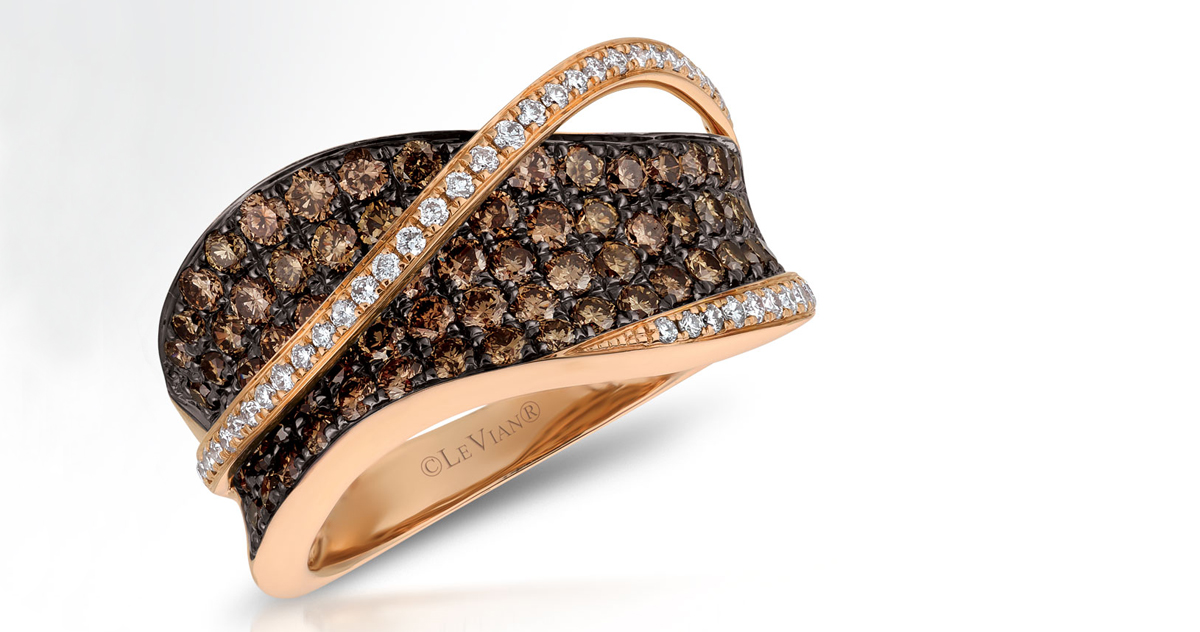 Are They Less Valuable
Generally, the value of the much-hyped chocolate diamonds is much less than the colorless or white diamonds. This is mainly because of the fact that they are color treated. However, there is a permanent process and if is gone through this route it could be considered as good quality diamonds. Since this is a new concept and new product, many people go by the appearances and sales talk. They do not realize that it could be of inferior quality in more ways than one.
Look For High-Quality Brown Diamonds
You have to bear in mind that diamond with visible inclusions and lack of brilliance will look dull and listless. This will be all the more evident once it has been color treated. You should try and go in for valuable and expensive white hued diamond. This is a much better option than going in for synthetically colored diamonds which are available at half the price. They might look as good as the original and only when you grade it and have a look at it under the microscope, will you be able to realize that you are buying something that is far inferior in terms of quality and durability.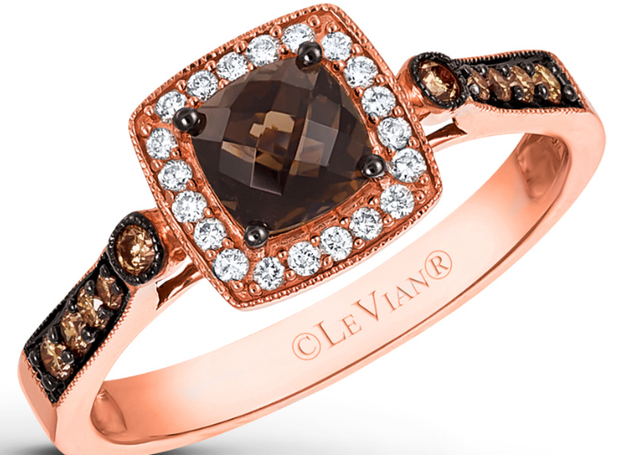 Pay Importance To Grades
If you are keen on getting brown diamonds or chocolate colored diamonds having sparkle and value for money, you certainly would be required to do quite a bit of research. You must always look for those diamonds which are bigger in size. These could be the ideal ones which could be used as a center stone. However, you would be better off looking for a diamond which has cognac as the color. You may have to do some extensive research and it certainly is time-consuming in more ways than one.
You should also ensure that the diamonds come with a grading certificate. There are different grades going up to Z and Z+ and so on. The onus lies on you to select the right diamonds based on the grading which is available.
Where To Look For Them?
With so many options being available you certainly have your task cut out when it comes to choosing the right colored diamond. You would always do better to buy it from the brick and mortar store if you are not sure about the online product quality. When you are in a brick and mortar environment you will be able to have a closer look at the diamonds and also take an expert with you to find out more about the quality and grades. This, however, does not mean that there are no good online brown and chocolate-diamond buying options. But for every ten genuine online diamond merchants, you could have one individual or a company which could be a fraud with a dubious record. Therefore if you are not very sure you would always do better to hire professionals and have the diamond examined from close quarters. It is a time taking process but with colored diamonds, it always is better to remain careful.