A List of the Best Places to Visit in Hartlepool, North East of England
Hartlepool, located in the stunning North East of England, is a town rich in history and brimming with charm. From its picturesque coastline to its fascinating maritime heritage, there is truly something for everyone to enjoy in this vibrant town. Whether you are a history enthusiast, a nature lover, or simply seeking a relaxing getaway, here is a list of the best places to visit in Hartlepool that will surely captivate your heart.
One of the must-see attractions in Hartlepool is the Hartlepool Maritime Experience. This award-winning museum offers visitors a unique opportunity to step back in time and experience what life was like on a British naval frigate in the 18th century. Explore the historic quayside, visit the recreated historic ship HMS Trincomalee, and immerse yourself in the sights and sounds of life aboard a warship. The museum also features interactive exhibits, costumed actors, and captivating stories that bring the maritime history of Hartlepool to life.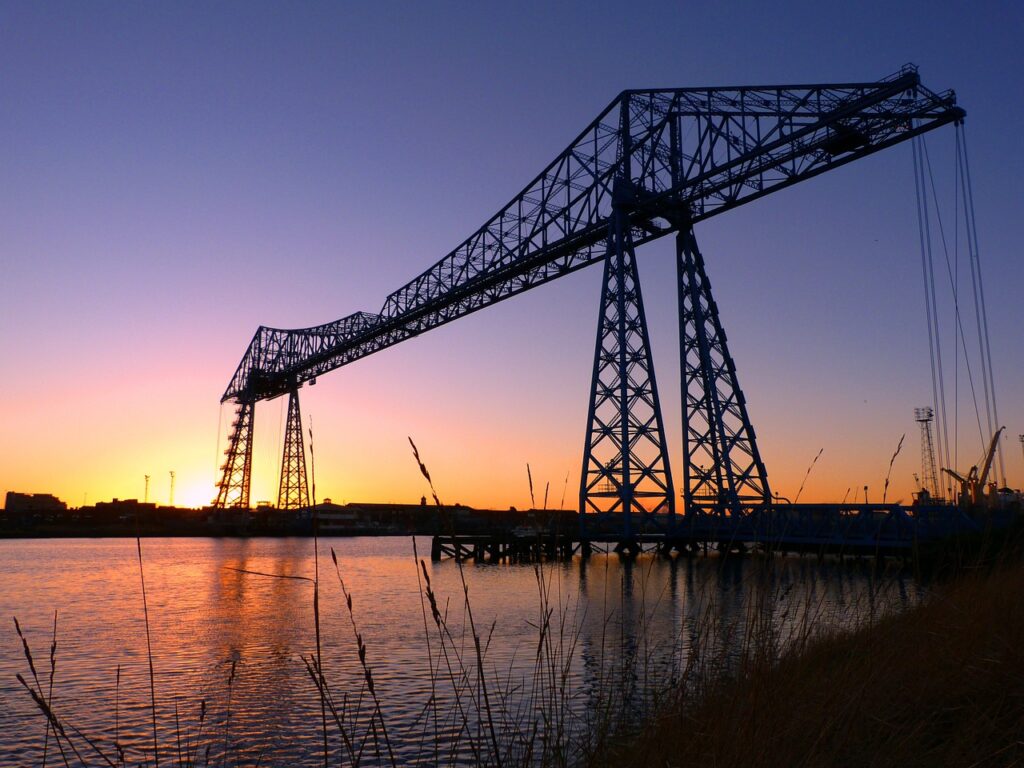 If you are a nature lover, a visit to Seaton Carew Beach is a must. With its golden sands, stunning dunes, and breath-taking views of the North Sea, it is the perfect place to unwind and enjoy the beauty of nature. Take a leisurely stroll along the promenade, build sandcastles with your family, or simply relax and soak up the sun. The beach is also popular among watersports enthusiasts, with opportunities for kite-surfing, paddleboarding, and more. After a day of sun and fun, indulge in some of the delicious local seafood at one of the charming beachside cafes or restaurants.
No visit to Hartlepool would be complete without exploring the ancient ruins of Hartlepool Abbey. Dating back to the 7th century, this historic site offers a fascinating glimpse into the town's rich heritage. The abbey was once a thriving religious center and played a significant role in the region's history. As you wander through the ruins, imagine the lives of the monks who once inhabited these walls and explore the beautifully landscaped gardens surrounding the abbey. With its tranquil atmosphere and stunning views of the sea, Hartlepool Abbey is a true hidden gem.
For families and animal lovers, a visit to the nearby Tweddle Farm is highly recommended. Located just a short drive from Hartlepool, this working farm offers a fun-filled day out for visitors of all ages. Get up close and personal with a wide variety of animals, including sheep, cows, pigs, ponies, ducks, and more. Enjoy tractor rides, petting sessions, and even the chance to feed some of the farm's adorable residents. The farm also has indoor and outdoor play areas, making it the perfect place for children to burn off some energy while parents enjoy a cup of tea at the cozy cafe.
Finally, art enthusiasts will not want to miss a visit to the Hartlepool Art Gallery. Housed in a beautiful Victorian building, the gallery showcases an impressive collection of contemporary and traditional artwork. From paintings and sculptures to photography and installations, there is something to inspire every artistic taste. The gallery also hosts regular exhibitions and events, providing a platform for local artists to showcase their talent. Take a leisurely stroll through the gallery's well-curated exhibits and let the creativity of Hartlepool's artistic community inspire you.
In conclusion, Hartlepool is a town full of hidden treasures and delightful experiences. From its captivating maritime history to its stunning natural beauty and vibrant arts scene, there is no shortage of things to see and do in this charming corner of North East England. So, pack your bags, grab your camera, and get ready to discover the best of Hartlepool.