Hotel Chocolat is a British chocolatier and cocoa grower founded in 1988 by Angus Thirlwell and Peter Harris. With their passion for cocoa and a commitment to ethical sourcing, Hotel Chocolat has become a renowned brand, offering a unique chocolate experience to customers.
What sets Hotel Chocolat apart from other chocolatiers is their direct control over the entire process of creating chocolate. They have their own cocoa plantation named Rabot Estate in Saint Lucia, where they grow their own cocoa beans. This not only ensures the highest quality but also allows them to have full control over the sourcing and production of their chocolate.
Hotel Chocolat is known for their innovation in chocolate products and their commitment to sustainability. They have created a number of unique chocolate recipes, including their signature "Velvetiser" hot chocolate, which allows customers to create their own luxurious hot chocolate at home. Additionally, they have introduced various themed ranges of chocolates and gift boxes for special occasions such as Easter, Christmas, and Valentine's Day.
One of the key values of Hotel Chocolat is their dedication to ethical practices. They have established their Engaged Ethics program, which focuses on ensuring that all the cocoa used in their products is grown in an ethical and sustainable manner. Hotel Chocolat is a member of various certification organizations, such as Rainforest Alliance and Cocoa Horizons, which guarantee fair trade and environmentally friendly practices.
Furthermore, Hotel Chocolat takes an active role in supporting local cocoa-growing communities. They provide educational programs and assistance to farmers, helping them improve their techniques and enhance their livelihoods. In addition to their commitment to ethical sourcing, Hotel Chocolat also uses eco-friendly packaging materials and practices responsible waste management.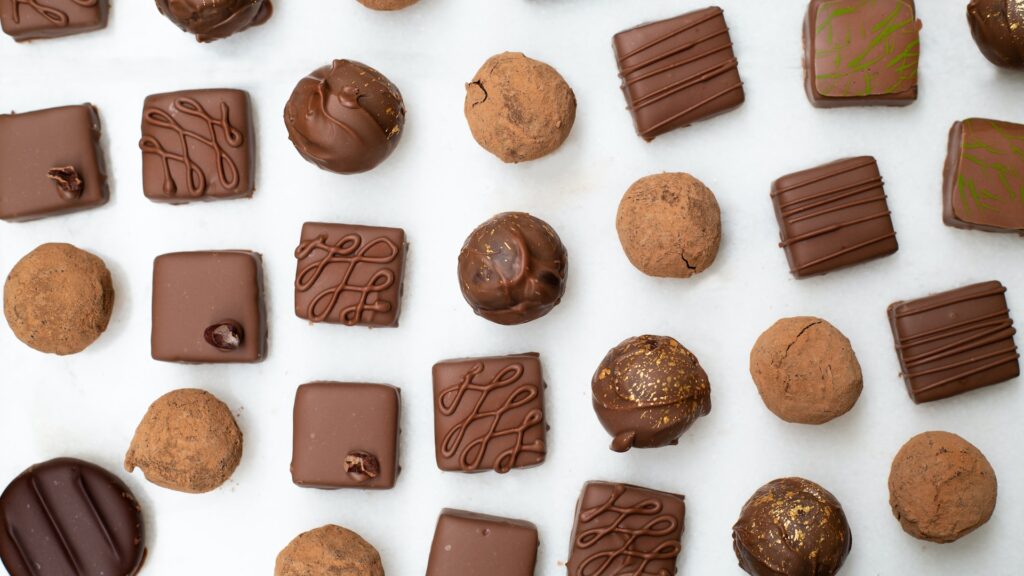 Hotel Chocolat has a strong online presence, with their website offering an extensive range of chocolate products available for delivery worldwide. They have also expanded their business to include cafés, restaurants, and boutique hotels. These locations provide customers with the opportunity to indulge in the luxurious world of Hotel Chocolat while enjoying their unique chocolate-themed menus and experiences.
As a recognition of their success, Hotel Chocolat has received numerous awards and accolades. They have been recognized as one of the best chocolate companies in the UK and have received commendations for their sustainability practices and innovation in the chocolate industry.
In conclusion, Hotel Chocolat is a British chocolatier and cocoa grower that has gained a stellar reputation for their commitment to quality, sustainability, and ethical practices. Their direct control over the entire process, from cocoa farming to chocolate production, allows them to offer unique and innovative products to customers. With a strong online presence and physical locations around the world, Hotel Chocolat continues to delight chocolate lovers with their luxurious and ethically sourced creations.