KALMAR Beyond Adventure gallery from Arctic Season event now live
The KALMAR Automotive fleet of adventure-ready air-cooled Porsche 911s tackled challenging 300 km track circuits in Finnish Lapland
RS designation air-cooled 993-series Porsches equipped with specialist suspension and all-new Michelin tyres for day and night driving
Luxury lodge accommodation provided guests with the perfect location to unwind after a long day of driving, with a focus on local cuisines and providing an exclusive experience for KALMAR Beyond Adventure guests
Website: www.jankalmar.com and www.kalmarautomotive.com
Rovaniemi, 22 February 2023 – Travelling to the capital of Lapland, right on the Arctic Circle, specially prepared classic Porsche 911s have taken part in the new-look KALMAR Beyond Adventure Arctic Season event. The Rovaniemi location in Finland provided thrilling new tracks, totalling over 300 km, as well as a new look luxury accommodation with private chefs alongside the same brilliant driving instructors and KALMAR fleet of classic Porsches seen in previous Arctic Season events.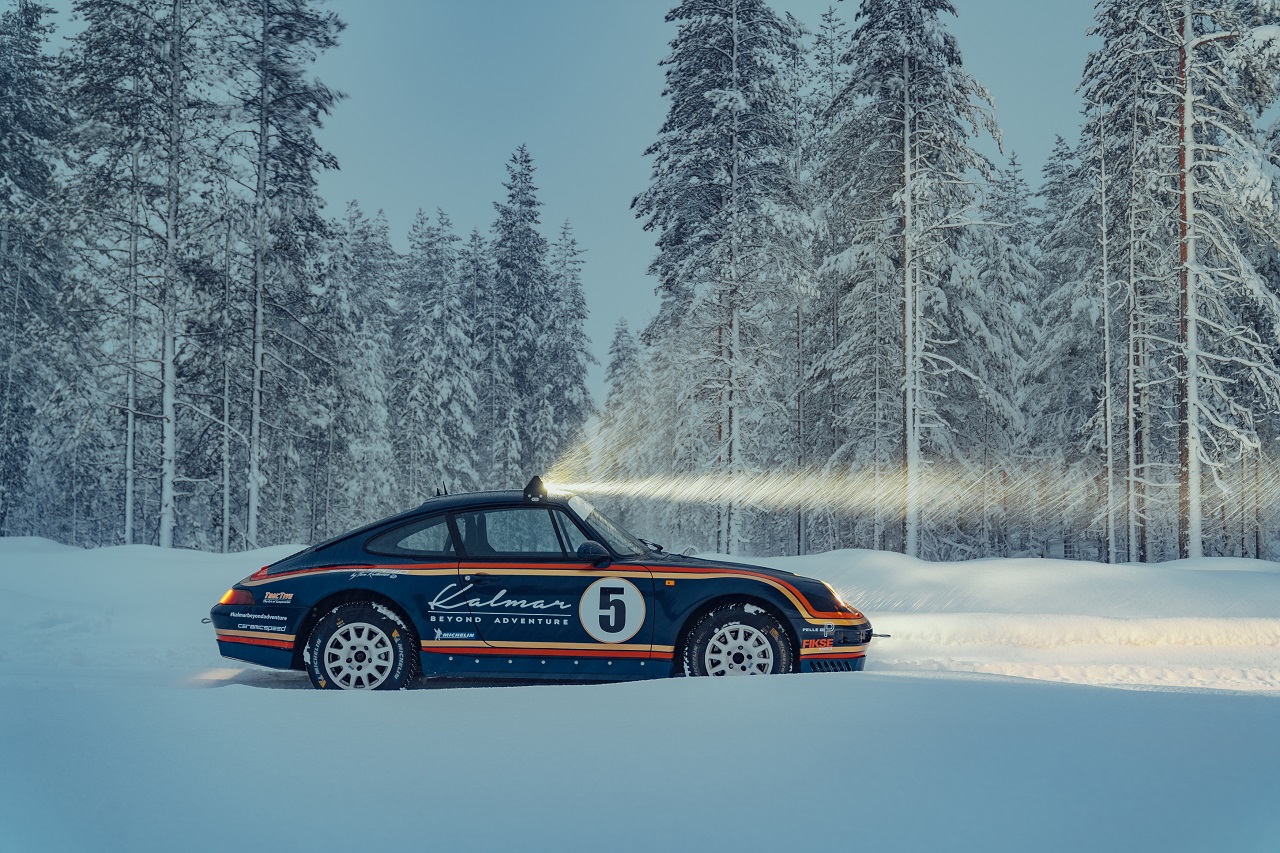 Founded by Jan Kalmar, an automotive enthusiast and keen adventurer, KALMAR Beyond Adventure was established to allow like-minded explorers the opportunity to discover extraordinary destinations and experiences from around the globe, all from behind a steering wheel. This year's Arctic Season was no different, with long, exhilarating driving days, unimaginably exciting navigating opportunities including night driving, and many different track styles to discover and explore. KALMAR Beyond Adventure participants always arrive as guests and leave as friends, with connections made stronger by the experiences shared and the exclusivity of the small group events.
Lining the start-line for the duration of this year's event was a selection of the KALMAR Automotive RS models, in 993-series Porsche 911 format. Built for adventure and capable of delivering supreme on- and off-road performance, each car was carefully prepared by the experts at KALMAR Automotive – a modern coachbuilder that focuses on creating low-volume, high-quality, tailormade cars by combining classic design with modern technologies.
Even with the relatively mild temperatures of January and February 2023, the specially prepared air-cooled classic 911s were further equipped with the KALMAR-tested World Rally Championship Michelin tyres, delivering a whole new dimension to the ultimate ice driving experience. The bespoke tyres are designed to withstand constraints generated by the world's top rally cars on snowy ground, while at the same time delivering a very high level of traction, corner control and braking performance.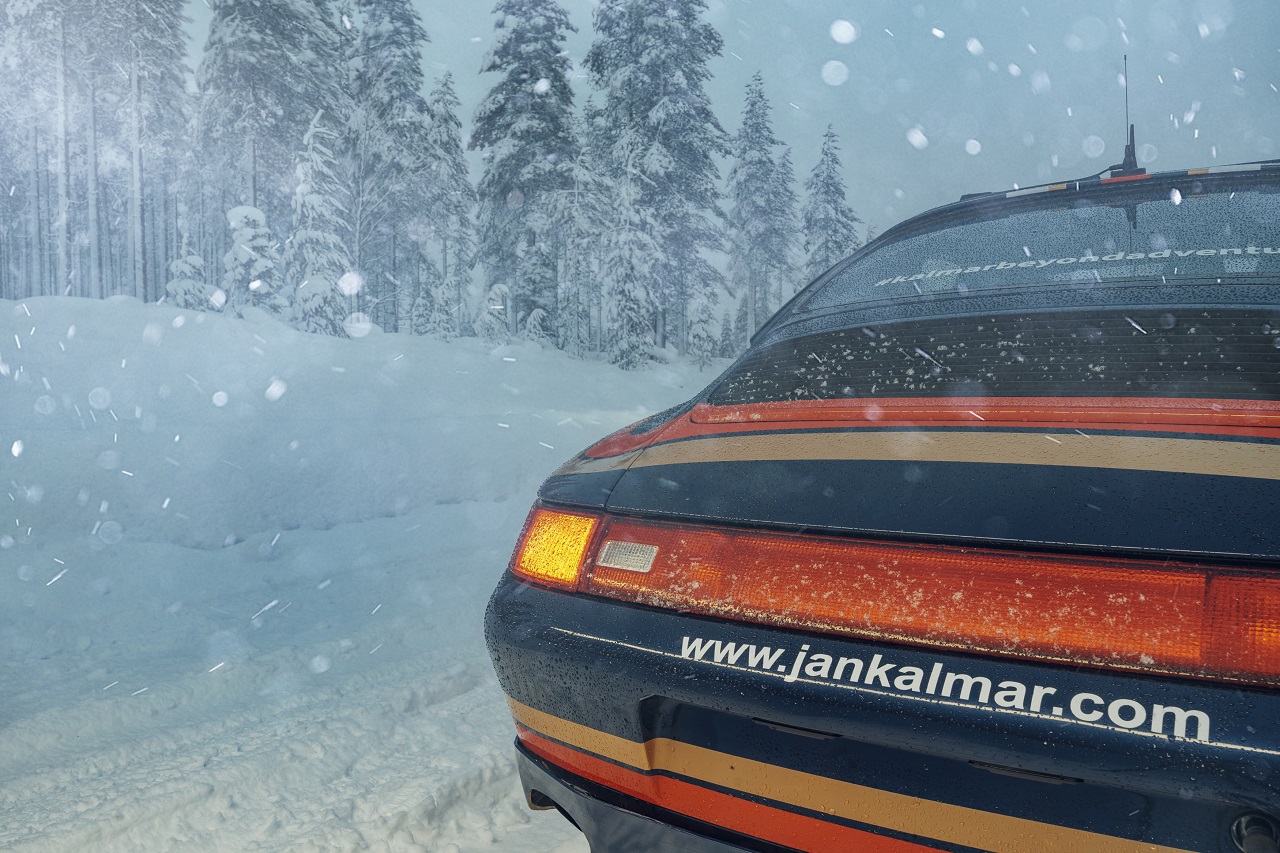 The perfect tool for the snow and ice driving experience, the purpose-built KALMAR RS, short for Rally Special, has the equivalent ground clearance to a modern Porsche Cayenne thanks to its specialist suspension – perfect for the snow and ice. Fitted with bespoke adjustable shock absorbers, subframe drops and specially engineered spring plates and top mounts, it can traverse through snow and bring balance to the rear-biased platform on ice. With the tuned 3.6-litre engine adapted by KALMAR's team of specialists, and a manual gearbox with much needed limited slip differential, the inside of the cabin is a joy for drivers to experience and hear thanks to its lightweight mentality, including the removal of noise deadening and the inclusion of Recaro sports seats.
Jan Kalmar, founder of KALMAR Beyond Adventure, said: "After months of planning, I'm thrilled that this year's ice driving event has been such a success. Rovaniemi provided us the perfect location with plenty of differing driving experiences available for some amazing adventures. After a long day (including many night experiences!) of being behind the wheel, the lodge accommodation was also just the perfect place come back to, offering a cosy base to relax and unwind. The drivers learned a lot and we re-affirmed to ourselves not only what Beyond Adventure can do, but how incredible our KALMAR RS' are. They didn't miss a beat."
With the gallery available to view from kalmar.prezly.com/kalmar-beyond-adventure-arctic-season-image-gallery, images depict the 2023 edition of the Beyond Adventure Arctic Season in all its glory, with the specially prepared KALMAR fleet of Porsches expertly exploring Finland's untouched forests, mastering off-piste experiences and tackling endless challenging tracks through forests, swamps and lakes, all thanks to Beyond Adventure's team of specialist driving instructors and event planners.
Now that the snow and ice fun has finished, the Beyond Adventure team looks to its African travels, where the KALMAR Automotive safari-ready RS and RS-Rs are currently en route to explore Rwanda and Uganda.
For more information about upcoming Beyond Adventure events, interested persons should visit www.jankalmar.com or email office@jankalmar.com.
To learn more about how to bring an automotive masterpiece to life, or your own bespoke KALMAR Automotive build, please visit www.kalmarautomotive.com or email inquiries@kalmarautomotive.com.