WOOLLEN Shaun the Sheep toys – knitted by volunteers to raise money for St Oswald's Hospice – have proved to be the big hit of the summer with the region's shoppers.
The hand crafted characters are being sold in support of the charity's Shaun the Sheep on the Tyne art trail, which is made up of large and small sculptures sited throughout Newcastle and runs until 27 September.
And, although they were originally just intended to complement the official range of merchandise, they have proved so popular that the charity is struggling to keep up with demand.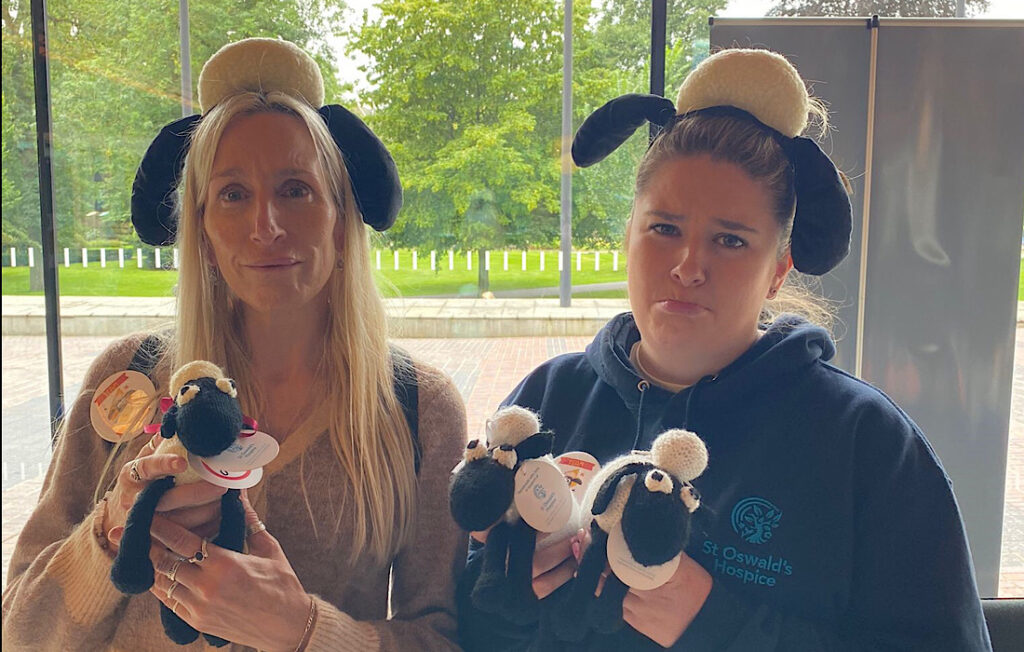 Since the trail went live last month (July) more than 200 hand knitted Shauns, each unique and in varying sizes, have been sold from Monday to Friday at the trail HQ in the foyer at Newcastle Civic Centre.
And now the hospice is asking anyone with wool and time to spare to join their flock and start knitting to create more Shauns to sell in the closing weeks of the trail and at the Farewell Weekend in October when the public will have a final chance to see the sculptures all together.
To date, more than £2k has been made from the sale of the knitted Shauns and a wider collection of hand crafted aprons, cards, tote bags and cushions, made by supporters of the hospice.
And Susan MacKellar, Fundraising Coordinator at St Oswald's Hospice, said: "We are enormously grateful to every single person who has made items or donated wool and materials.
"The Shauns in particular have been a huge success. People have been loving how each one is unique and children have been spending ages looking through them all and choosing their favourites.
"We'd love a new batch to stock the shelves and also sell at the farewell event. All money raised from them comes to the hospice and we need them in a range of sizes as we like to offer people choice and have different price points."
The hospice can provide patterns for everything from Shaun toys to woolly gloves, hats and scarves and any items donated to the hospice are labelled by its fundraising team to show they have been 'made with love in aid of St Oswald's Hospice.'
Donations of wool, craft materials and fillings for soft toys will also be gratefully received and anyone who would like to be involved should contact the Supporter Care Team on 0191 246 9123, email supportercare@stoswaldsuk.org or visit www.shaunonthetyne.co.uk
The trail can also be followed on Facebook, Twitter and Instagram using the hashtag #shaunonthetyne.
Shaun the Sheep on the Tyne is being held in conjunction with creative producers Wild in Art, along with Shaun the Sheep creators Aardman and headline trail sponsor Newcastle City Council.