Welcome to Racing Green.
As a celebration of the 20th anniversary of our original Range Rover project, KAHN® unveils the 'Fintail' under the new Racing Green programme.
2023 marks two decades since the inception of the original KAHN® Range Rover project, the first chapter in a 20-year odyssey of influential vehicle refinement for which the design house has become world-renowned. The original KAHN® Range Rover project sent ripples across the automotive industry, inspiring countless bespoke offerings from manufacturers and, soon after its release, demand for such conversions grew to warrant a direct vehicle supply from Jaguar Land Rover, who themselves went on to develop their own special vehicles division known as SVO.
This brand synergy with Range Rover would, however, only last so long, explains Afzal Kahn: "As KAHN® evolved, coach-built projects such as Vengeance and The Flying Huntsman became a focus at HQ, leading us to take a five-year hiatus from Range Rover projects. With the arrival of the latest Range Rover comes an exciting opportunity to return to the roots of KAHN®, while focusing firmly on the future of automotive fashion."
With the Fintail, Racing Green set out to embody the best of British engineering on land and in the air, drawing on diverse influences from over half a century of British motorsports heritage that evolved in the wake of seismic aerospace development during the 1940s.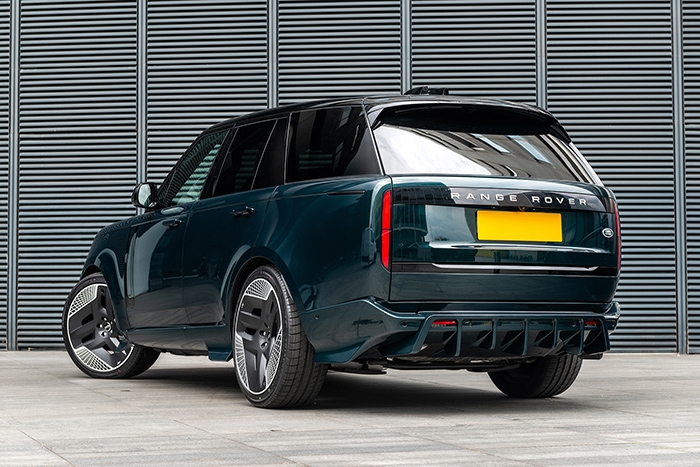 The Racing Green Fintail cuts an imposing figure. Its three-spoke wheels, akin to a modern take on those found on Princess Diana's 1995 Range Rover, sit below a sleek body accentuated by a full exterior styling package.
The styling package is comprised, at the front of the vehicle, of a single sweep front bumper valance which merges seamlessly into vented front bumper extensions, representing a subtle homage to the very first KAHN® Range Rover project.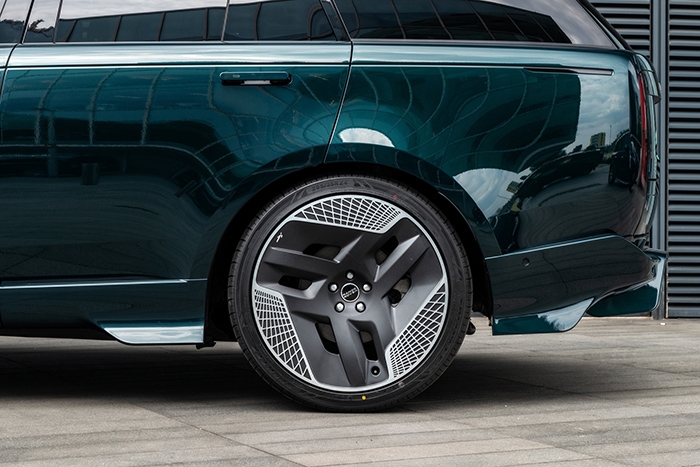 Along the flanks are side skirts, bolstering the width of the vehicle with a fusion of influences from both ground effect racing machines of yesteryear and the stabilising fins found on modern fighter jets.
To the rear of the vehicle, a winged diffuser with additional stabilising fins reemphasises the underlying design influences of the Racing Green Fintail.
Expect more news soon on our plans for the latest incarnation of the Range Rover, including further developments with the Racing Green brand.
Website: https://www.racinggreenautomotive.com/