Newcastle-Upon-Tyne, a vibrant city in the northeast of England, is known for its charming Christmas markets that attract both locals and tourists alike. This year, the city is once again embracing the festive spirit with a variety of local Christmas markets. From traditional market stalls to unique crafts and delectable food, there is something for everyone to enjoy. So, where can you find these delightful Christmas markets in Newcastle-Upon-Tyne this year?
One of the most popular Christmas markets in the city is the Newcastle Christmas Market, located in the heart of the city center. Set against the backdrop of the stunning Grey's Monument, this market offers a range of festive delights. From handcrafted gifts and decorations to tasty food and drinks, there is plenty to browse and indulge in. The market is also home to a charming Santa's Grotto, where children can meet Father Christmas and share their Christmas wishes. With its lively atmosphere and a wide range of stalls, the Newcastle Christmas Market is not to be missed.
If you're looking for a unique shopping experience this Christmas, head over to the Gateshead Christmas Village. Located just across the river from Newcastle, this festive village offers a rustic and picturesque setting. Meander through the wooden chalet stalls, adorned with twinkling lights and garlands, and discover a treasure trove of local crafts, artwork, and handmade gifts. The Gateshead Christmas Village is the perfect place to find that one-of-a-kind present for your loved ones. When you need a break from shopping, warm up with a cup of mulled wine or indulge in some delicious festive treats.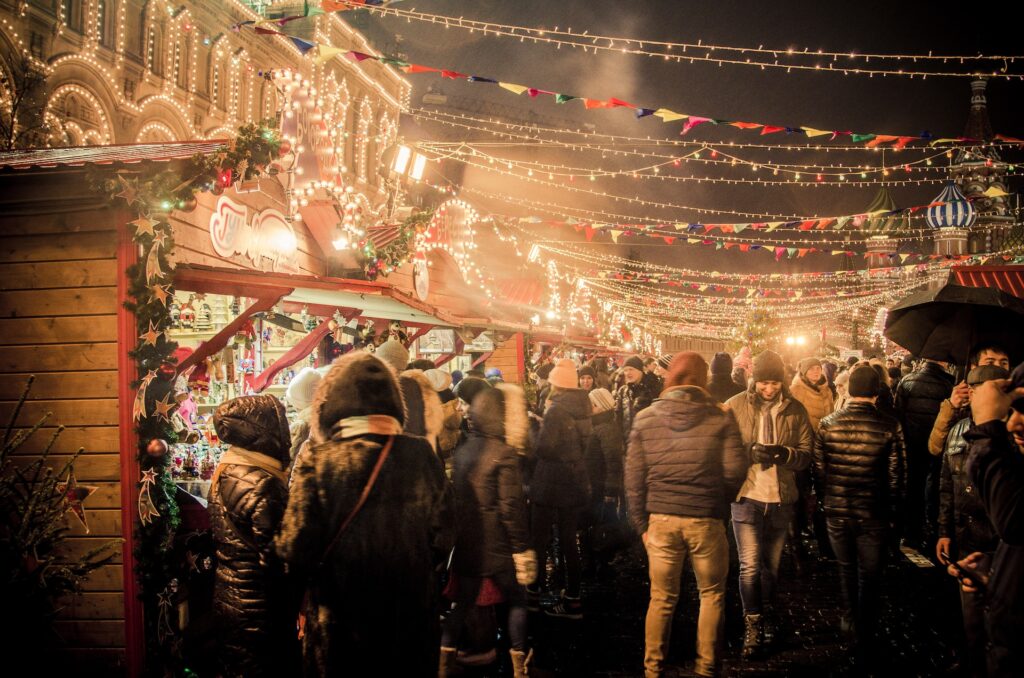 For those seeking a more traditional Christmas market experience, the Tynemouth Christmas Market is the place to be. Located in the picturesque village of Tynemouth, just a short metro ride away from Newcastle-Upon-Tyne, this market captures the essence of a classic Christmas market. With over 150 stalls showcasing a range of goods, from crafts and jewelry to seasonal food and drink, there is plenty to explore. The beautiful location, with stunning views of the North Sea, adds an extra touch of magic to the market. Make sure to check out the entertainment schedule, as the Tynemouth Christmas Market often hosts live music and performances to keep visitors entertained.
These are just a few of the local Christmas markets in Newcastle-Upon-Tyne this year. However, the city is not limited to these alone, as there are several other smaller markets and fairs dotted around. Keep an eye out for the Grainger Market's Christmas fair, where you can find unique gifts and delicious treats in this historic indoor market. The Quayside Market, held every Sunday, also embraces the festive season with special stalls offering seasonal delights.
Whether you're looking for handcrafted gifts, delicious food, or a festive atmosphere, you're sure to find it at one of the Christmas markets in Newcastle-Upon-Tyne this year. Embrace the holiday spirit, support local businesses, and make some cherished memories as you wander through the market stalls, enjoying the sights, sounds, and scents of the season. So, wrap up warm, grab a hot drink, and immerse yourself in the festive magic that Newcastle-Upon-Tyne has to offer.