Isuzu D-Max with over 350,000 miles believed to be the highest mileage D-Max on the road in the UK
Hardworking pick-up still running with the original engine, gearbox and all other major components
D-Max has travelled enough miles to have circumnavigated the earth 14 times
19th December 2022 – This Autumn, Isuzu UK went on a mission via the company's social media channels to find the highest mileage Isuzu D-Max currently on the road in the UK and culminated with a vehicle that has recorded an astounding 351,364 miles and counting, with the vehicle still in active service and used daily.
With just over 350,000 miles on the clock and still going strong, this Isuzu D-Max has travelled enough miles to have circumnavigated the earth an impressive 14 times or to put it another way, it could have travelled to the moon and be halfway back to Earth, having covered an average of 43,750 miles per year and shows little sign of slowing down.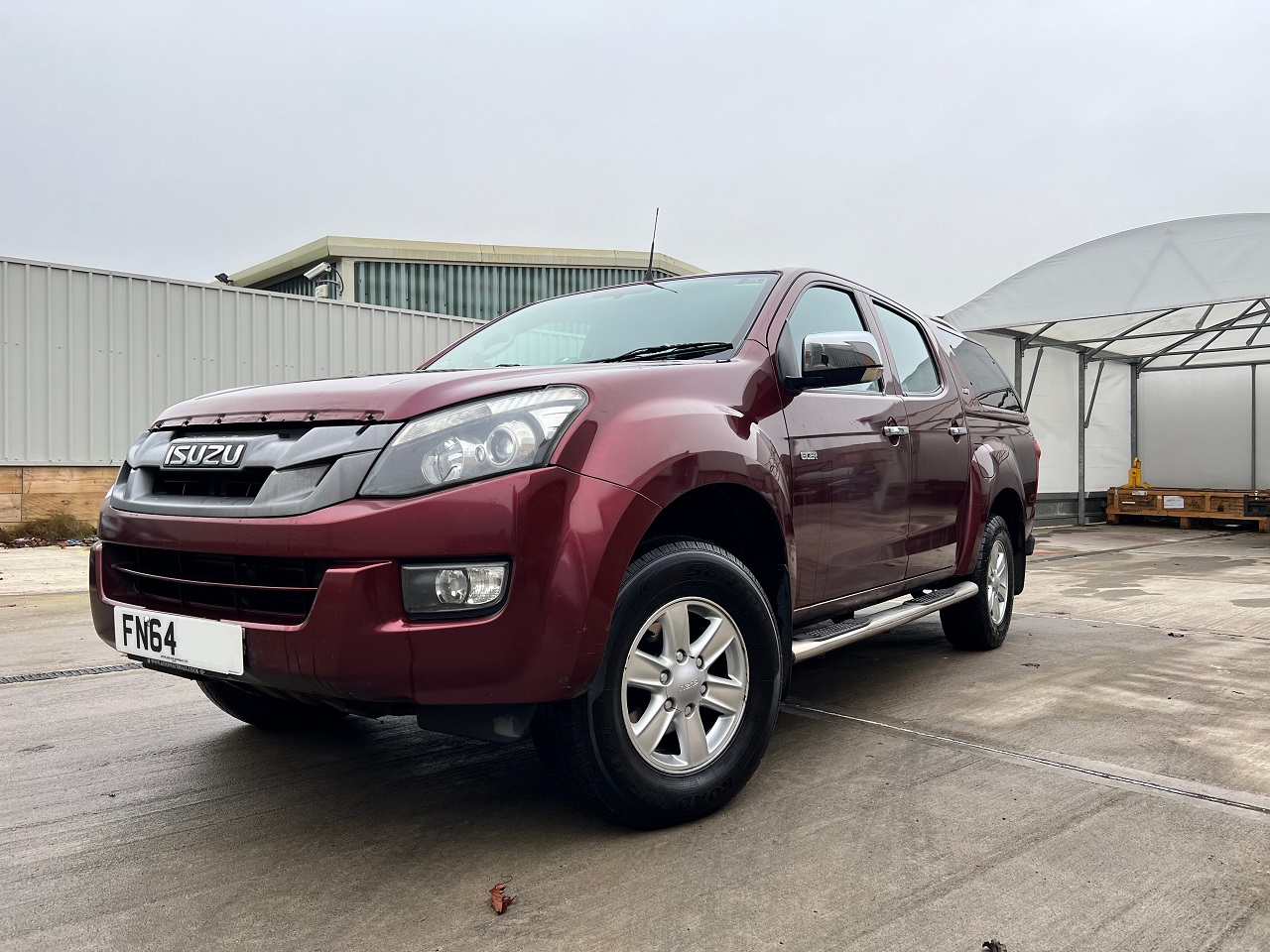 First purchased brand new in 2014 from Bob Gerard Isuzu in Leicester, the Isuzu D-Max Eiger 2.5 Turbo-Diesel with manual transmission belongs to vehicle sales and service dealer Aston Melton Mowbray and is used daily for towing and providing logistical support for the business. Aston Melton Mowbray is a non-Isuzu dealer that provides a nationwide vehicle delivery service and utilises the trusty Isuzu D-Max to deliver and collect vehicles from all over the UK.
Proving to be an extremely reliable workhorse, besides a repair to the rear differential in 2021, the vehicle has had no significant issues or major repairs. Unlike the infamous 'Trigger's broom' from Only Fools and Horses, this tough Isuzu D-Max is still running on the original engine, gearbox and all other major components, with just regular servicing and consumables such as tyres, brakes and a clutch having been replaced. This is not the only Isuzu D-Max that belongs to Aston Melton Mowbray, the dealer actually has a second Isuzu D-Max, which itself has covered over 200,000 miles and has also proved just as reliable and trouble-free.
James Jeal from Aston Melton Mowbray said "When the business was looking for a vehicle capable of towing 3.5-tonnes on a daily basis back in 2012, we wanted something that would not only do the job but would also prove to be the most cost-effective for the business, at which time the Isuzu D-Max became the obvious choice. It's extremely important for us to have vehicles we can rely on for our vehicle deliveries and the D-Max has been fantastic for our business, so much so that when we needed to add another tow vehicle to our fleet, we once again chose an Isuzu D-Max for the job."
He continued "The dedicated team at Bob Gerard Isuzu, who like us are a small family business, have been great and always so helpful with both sales and aftersales-related things over the years."
Brian Wheeler, Product Manager at Isuzu UK commented "Isuzu is renowned for the durability and robustness of its pick-up and this truck is a living testament to that reputation. It is fantastic to see a vehicle with this mileage used every day for towing and continuing to be a reliable workhorse for the business it serves."
The Isuzu D-Max replaced the outgoing Rodeo model and launched in the UK in June 2012. Originally offered in four specification levels, including extended cab configuration for the first time, meaning that, along with single and double cab body styles,  there was an Isuzu D-Max available for every potential user. A philosophy that remains in place today.