Leading smart-charging provider Ohme has been voted as the Best Electric Charging Point Provider by Business Motoring for the second year in a row.
The award was in recognition of Ohme's overall dynamic smart charging package including the new ePod untethered charger, introduced onto the market earlier this year. Ohme also won the Best Electric Charging Point Provider award last year.
"Ohme has made smart chargers affordable and this will be invaluable as the grid adapts to cars charging at home in addition to the current market challenges," said Chris Wright, Managing Editor at Business Motoring. "Several pieces of new legislation have been introduced in the last year in a fast-changing sector. However, despite that, Ohme's smart charging package with its chargers and its customer experience, continues to be second to none."
According to the SMMT, two-thirds of all EV new car registrations in the UK are to fleets and businesses, while BEV van sales rose by more than 30% in 2022. Ohme was also highly commended in the Business Van Awards for the Best Van Electric Charging Point Provider. The UK fleet sector is expected to account for 80 per cent of all UK EV sales by 2025 according to the British Vehicle Rental and Leasing Association.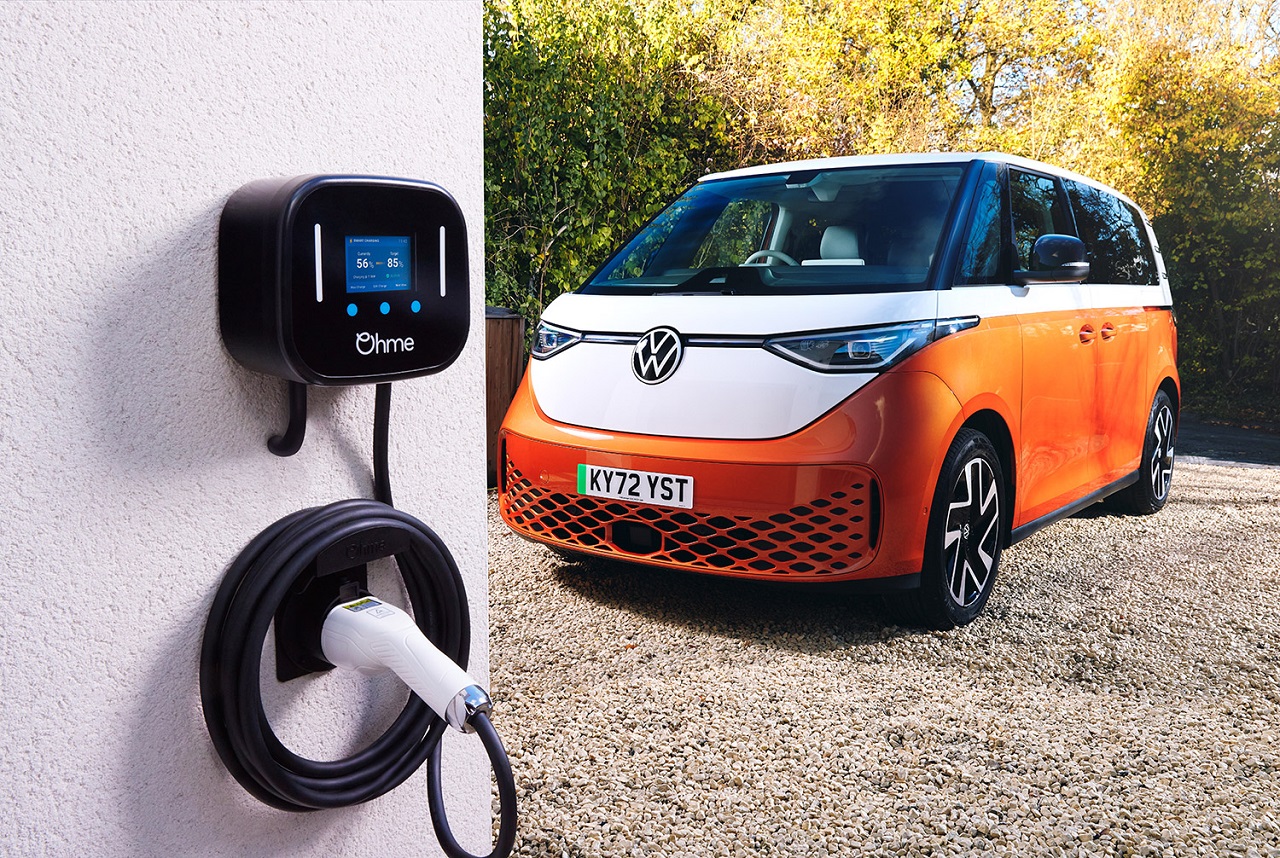 "Winning this award for the second year in a row is a fantastic recognition of all the hard work that we have put in at Ohme over the past year and continue to do as our business grows," said David Watson, Ohme CEO. "We want to give drivers the control to get more from their EV and help them to reduce their everyday motoring costs through dynamic, smart charging."
With their unique smart charging software, Ohme's chargers can connect with the National Grid in real time and automatically adjust their charging for drivers to take advantage of all the times of low price charging with smart off-peak tariffs.
A full charge on a Volkswagen ID. Buzz with an Ohme charger on a smart off-peak tariff, such as Octopus Intelligent, could cost just £7.70 compared to more than £26 on the Standard Variable Tariff*.
Ohme also offers drivers the option to charge their car when renewable energy generation on the National Grid is at its highest, further lowering their CO2 impact. Ohme is the official charger provider for the Volkswagen Group in the UK as well as Motability Operations, the largest fleet operator in the UK
* Octopus Intelligent at 10p/kWh