RADwood UK takes place Saturday 2nd September at Bicester Heritage – a show that celebrates the excess of 80s and 90s car culture
RADwood UK will host the 2023 Hot Wheels Legends Tour – giving car enthusiasts a chance to have their vehicle recreated as a Hot Wheels die-cast car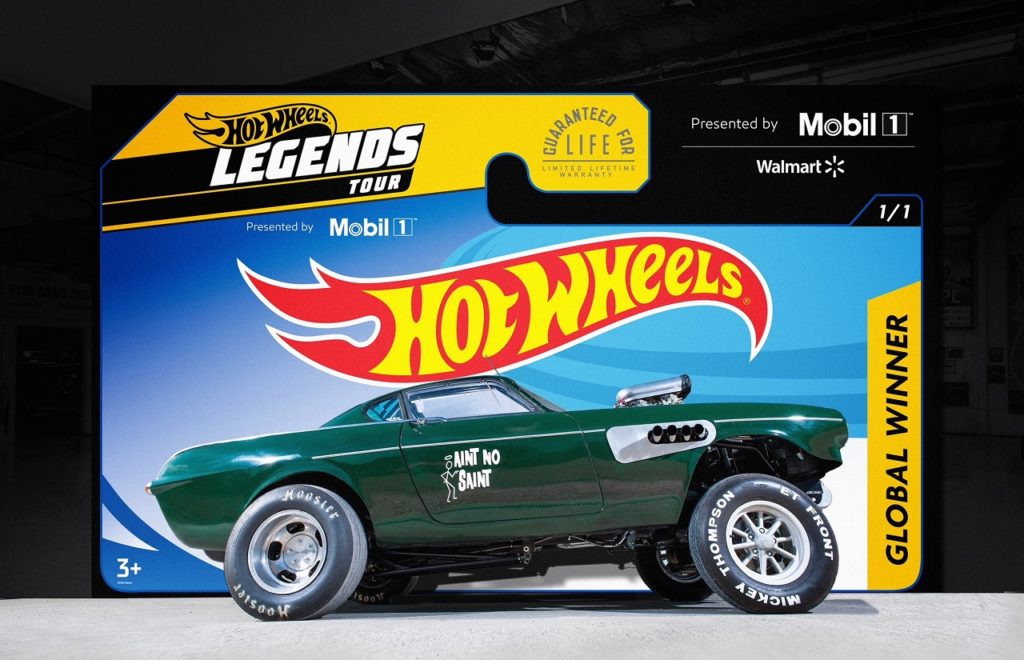 Northamptonshire: 6th June 2023
Hagerty's RADwood UK event returns to Bicester Heritage on Saturday 2nd September, providing owners of 80s and 90s cars with a unique opportunity to show their vehicles at a UK car event – often referred to as a 'Goodwood Revival for the 80s and 90s'.
US-born RADwood was created to celebrate the excess of '80s and '90s car lifestyle culture, blending period-correct dress with automotive awesomeness to celebrate cars, trucks, and bikes from 1980-1999. Founded in America in 2017, Hagerty took stewardship of RADwood in March 2022 to build on the company's purpose to save driving and car culture and bring a new element of car coolness to global auto enthusiasts.
The 2022 RADwood UK event saw hundreds of RAD-era cars descend on Bicester Heritage, with owners dressed in period fashions with their cars adorned with accessories of the period. Such was its success, this year's RADwood UK sees Hagerty enter into an exciting partnership  with Hot Wheels – the number one selling toy worldwide with over 16 cars sold every second.
The partnership  sees RADwood UK playing host to the 2023 Hot Wheels Legends Tour, an event that offers UK car enthusiasts a chance to have their car perfectly recreated as a Hot Wheels die-cast car.
RADwood UK showgoers will not only witness hundreds of the UK's finest RADwood-era cars, where excess is everything and discretion is not accepted, they can also watch the Hot Wheels Legends UK live final, with an opportunity to see the finalists 'in the metal', as well as watching as the judges select their winner – live on stage.  
RADwood followers will also have their own part to play,  with a UK  Hot Wheels fan vote. This gives our family of loyal enthusiasts  the power to select one entry from a shortlist drawn up by the Hagerty team, to be fast-tracked to the UK final.
Want to see your car immortalised as a Hot Wheels Legend? UK car owners who want to be considered for a place in the Hot Wheels UK Legends Tour final need to upload a video showing their car, along with a brief description of it, at the UK Legends Tour website before 4th August 2023. Entrants are encouraged to highlight their creativity, authenticity and 'garage spirit'. Vehicles can be new or classic, road or track biased, ICE or EV powered.
UK cars often perform well in competition, with UK finalists from the past two years reaching the Global Final. In 2021 a UK-built Volvo P1800 Gasser called Ain't No Saint, went on to be the overall winner, with thousands of 1:64 scale models being created as a result.
Judging the 2023 UK Legends Tour at RADwood will be a panel of expert judges handpicked by Hagerty. A Hot Wheels designer will lead the experts, which includes modified car creator and TV presenter Helen Stanley, presenter, and avid car collector Paul Cowland, alongside Richard Porter from Sniffpetrol and leading automotive podcast Smith and Sniff. The Hot Wheels Legends Tour Grand Final will take place in the US in November.
In addition to the display of RAD-era cars and Hot Wheels entrants, RADwood UK will present a host of in-period entertainment and music and some thoroughly modern food and drink outlets to ensure a great day out for all the family.
Mark Roper, Managing Director of Hagerty International, said "RADwood is at the forefront of retro car culture with its blend of great cars, 80s and 90s trends and a mix of vehicles from rare imports to wide-arched supercars. Welcoming the Hot Wheels UK Legends Tour to RADwood will create one of the most exciting and unique car shows ever seen in the UK and enhances Hagerty's position at the heart of the enthusiast community. This is a show you do not want to miss."
Tickets for RADwood UK, to be held at Bicester Heritage on Saturday 2nd September start at just £25. As with all Hagerty UK events, the entry price is per car rather than per person, so bring along friends and family for a great day out.
RADwood UK ticket information can be found here
Hot Wheels UK Legends Tour information can be found here