Christmas is a time for shopping, festive cheer, and spending time with loved ones. One of the best ways to get into the holiday spirit is by visiting a local Christmas market. Luckily, if you are in Northumberland this year, you will be spoiled for choice when it comes to finding the perfect market to explore. From traditional crafts to delicious food, these markets have it all.
One of the most iconic Christmas markets in Northumberland is the Alnwick Christmas Market. Held in the picturesque market town of Alnwick, this market attracts visitors from across the region. With over 100 stalls selling a wide range of gifts and crafts, it's the perfect place to find unique presents for loved ones. From handmade wooden decorations to locally produced food and drink, there is something for everyone at this market. Don't forget to indulge in some festive treats such as mulled wine and mince pies to truly get into the holiday spirit.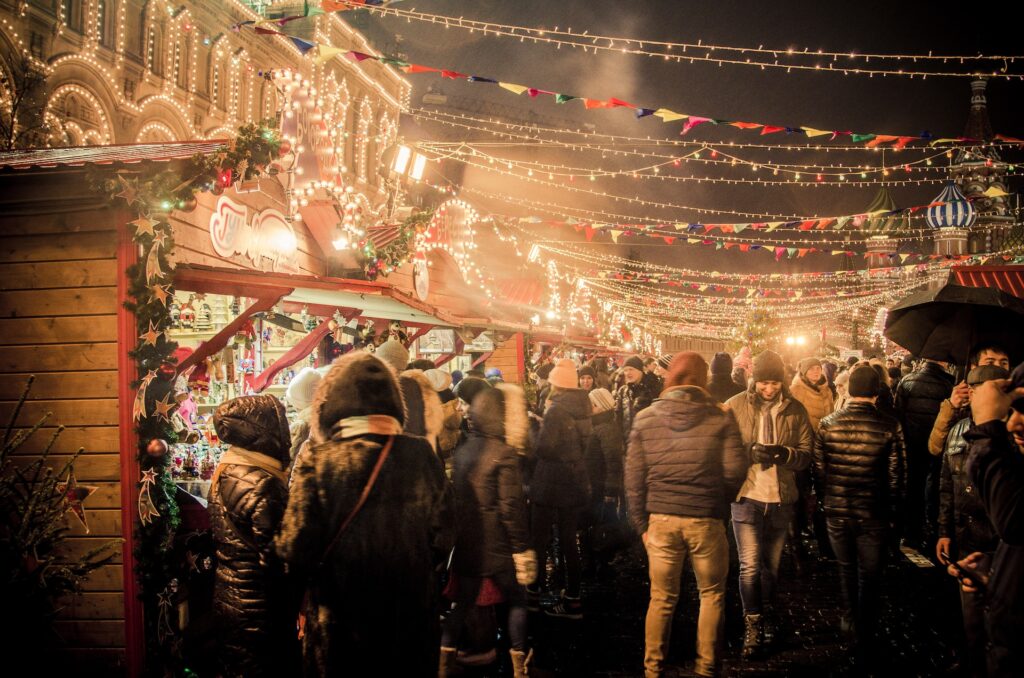 If you are in the mood for something a little different, why not visit the Hexham Christmas Market? This market is known for its focus on local and sustainable products. Here, you will find a wide range of goods produced by local artisans and craftsmen. From handmade jewelry to organic skincare products, there is plenty to browse and buy. One of the highlights of this market is the selection of food and drink stalls offering delicious treats from the local area. Be sure to try some of the famous Hexhamshire sausage rolls and indulge in a hot chocolate topped with marshmallows and whipped cream.
Finally, if you are looking for a market that combines shopping with a festive atmosphere, look no further than the Morpeth Christmas Market. This market takes place in the heart of Morpeth, a historic town that becomes even more enchanting during the holiday season. With over 100 stalls selling everything from handmade crafts to clothing and accessories, you are sure to find something for everyone on your Christmas list. The market also features a Santa's Grotto, where children can meet Father Christmas himself and receive a small gift. Don't miss the live entertainment throughout the day, including carol singers and festive performances by local musicians.
These are just a few of the local Christmas markets taking place in Northumberland this year. Whether you are looking for unique gifts, delicious food, or simply want to soak up the festive atmosphere, these markets are a must-visit during the holiday season. So grab your coat, put on your hat and scarf, and head out to explore the wonders of Northumberland's Christmas markets.