David Beckham is a former professional English footballer, often considered one of the most iconic and influential athletes of his generation. Born on May 2, 1975, in London, Beckham began his football journey at a young age and quickly rose to prominence as a talented player with a distinctive style both on and off the field.
A pivotal moment in Beckham's career came in the mid-1990s when he signed with Manchester United, one of the world's most successful football clubs. He played as a midfielder and was renowned for his exceptional crossing ability, accurate long-range shots, and expert free-kicks. During his tenure at Manchester United, the club achieved great success, winning numerous domestic and international titles. Beckham played a vital role in their triumphs, helping them secure six Premier League titles and the prestigious UEFA Champions League in 1999.
David Beckham's rise to global fame extended beyond his performances on the pitch. Known for his trendsetting hairstyles, fashion choices, and marriage to pop star Victoria Beckham, he became a cultural icon, transcending the world of sports. Beckham's appeal stretched well beyond his sporting talent, attracting attention from brands and media worldwide.
After leaving Manchester United in 2003, Beckham moved to Real Madrid, another prestigious club in the football world. During his four-year stint in Spain, he continued to display his remarkable skills, winning the La Liga title in the 2006-2007 season. Beckham's time at Real Madrid further solidified his status as a global superstar.
In 2007, David Beckham decided to embark on a new venture by signing with the LA Galaxy in Major League Soccer (MLS) in the United States. This move not only helped raise the profile of football in the US but also expanded Beckham's global brand. Despite facing several injuries during his time in the MLS, Beckham made a significant impact, both on and off the field. He won two MLS Cup titles with the Galaxy and became an influential figure in promoting football in the United States.
In addition to his club success, Beckham was a key player for the England national team, earning 115 caps and representing his country in three World Cups and two UEFA European Championships. Although England did not win any major international tournaments during his time, Beckham's commitment, leadership, and footballing ability made him a beloved figure among English football fans.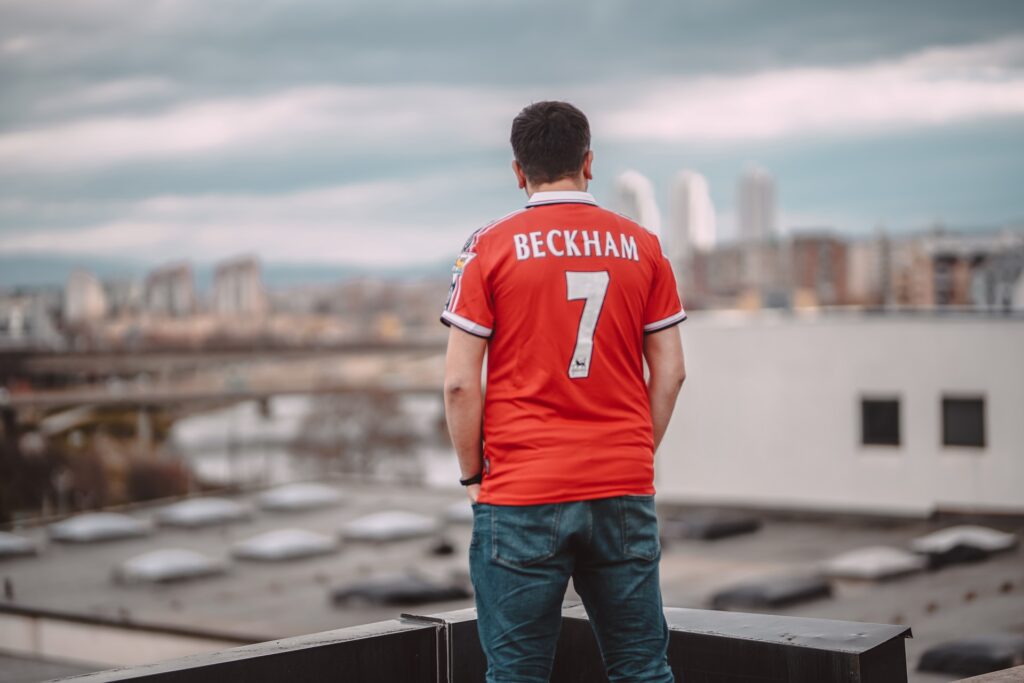 Retiring from professional football in 2013, David Beckham left a lasting legacy on the sport. His impact extended far beyond the field, as he became involved in numerous philanthropic endeavors and pursued business interests. Beckham's good looks, charisma, and successful career have made him a sought-after figure, endorsing various brands and launching his own ventures in sectors like fashion and fragrance.
Throughout his life, David Beckham has dedicated himself to football and worked hard to achieve his dreams. His journey from a young boy playing for a local team to becoming a global superstar embodies the power of passion, dedication, and perseverance. Beckham's impact on the sport, pop culture, and philanthropy has solidified his name as one of the greatest footballers and most iconic figures of our time.