Bicester Motion is awarded for its continued statement of intent to support defence personnel
The award celebrates its commitment as custodians of a unique site, as employers of veterans, and in its ongoing support to the Armed Forces Community
Bicester Motion and 9 of its specialist businesses have been awarded bronze status
Bicester Motion has been awarded the bronze award from the Defence Employer Recognition Scheme (ERS). The award shows a continued statement of intent to support defence personnel by a UK employer, recognising Bicester Motion's commitment to provide equal opportunities for all forces personnel and their families, past, present and future by supporting and advocating the employment of service leavers and veterans.
The scheme comprises bronze, silver and gold awards for employers who support those who serve or have served in the Armed Forces, and their families.
A number of specialist businesses from Bicester Motion's Heritage quarter have also been awarded bronze by the ERS; Blue Diamond Riley Services, Classic Performance Engineering, Classic Oils, Harry Fraser Upholstery, Heritage Skills Academy, Historit, Kingsbury Racing, RH45 Insurance and the Vintage Radiator Co.
In 2021, Bicester Motion and 16 of the specialist automotive businesses that call Bicester Motion home, also signed the Armed Forces Covenant, nation-wide promise that those who serve or have served in the Armed Forces, and their families, are not disadvantaged by their service and are treated fairly.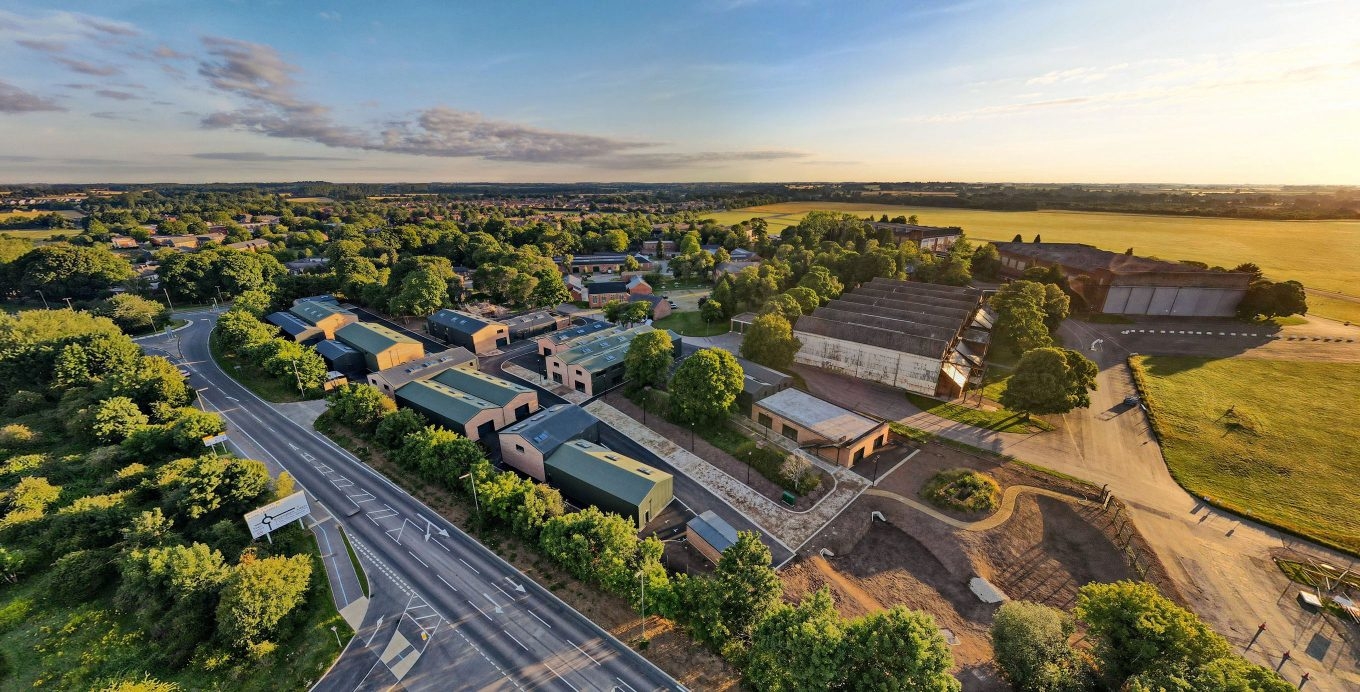 Set on the best-preserved pre-War RAF Bomber Training Station in the country, Bicester Motion is an experiential automotive location with plans to encompass the breadth of automotive culture, from existing on-site historic vehicle specialists (at Bicester Heritage) through to future electric and autonomous technology. Bicester Motion recognises the value that serving personnel, both regular and reservists, in addition to veterans and military families have contributed to the site and the local community. As custodians of a unique military site, and hosts to the monthly Mission Motorsport "Veterans at Heritage" coffee mornings, the signing further cements Bicester Motion's links with the Armed Forces.
The ERS supports the work of Mission Automotive, the Armed Forces Engagement programme for the automotive industry. The initiative is delivered by Mission Motorsport, The Forces' Motorsport Charity in partnership with the Society of Motoring Manufacturers and Traders (SMMT) and the Royal Foundation, and is supported by the MOD.
James Cameron, CEO and Founder, Mission Motorsport said, "As a founder member of the Mission Automotive initiative, Bicester Motion continues to open up opportunities for those seeking employment following a military career.  We are incredibly proud to be working with all the companies at Bicester Motion who support our work, and are one step closer to making Britain the best place to be a veteran."
Dan Geoghegan, CEO, Bicester Motion adds: "Here at Bicester our mission remains to provide a welcoming and equal-opportunities workplace for all. Developing our relationship with Armed Forces personnel and the unique skillsets and talent that they offer to our site, is truly remarkable to see."