New British electric motorcycle company Maeving is offering the antidote to Blue Monday, the 'most miserable day of the year' on January 16.
British motorcycle company Maeving has been selling bikes for just over a year with the brand-new, zero-emissions, near-silent, British-built Maeving RM1 model and with plenty of evidence linking motorcycles with improved mental health, Maeving is out to demonstrate that on Blue Monday.
January 16, 2023 has been pinpointed as the most miserable day of the year and dubbed Blue Monday thanks to a combination of post-Christmas blues and a long wait until the next payday for most people. Thanks to a long-running series of train strikes and winter illnesses, it's been a tough time for commuters and workers.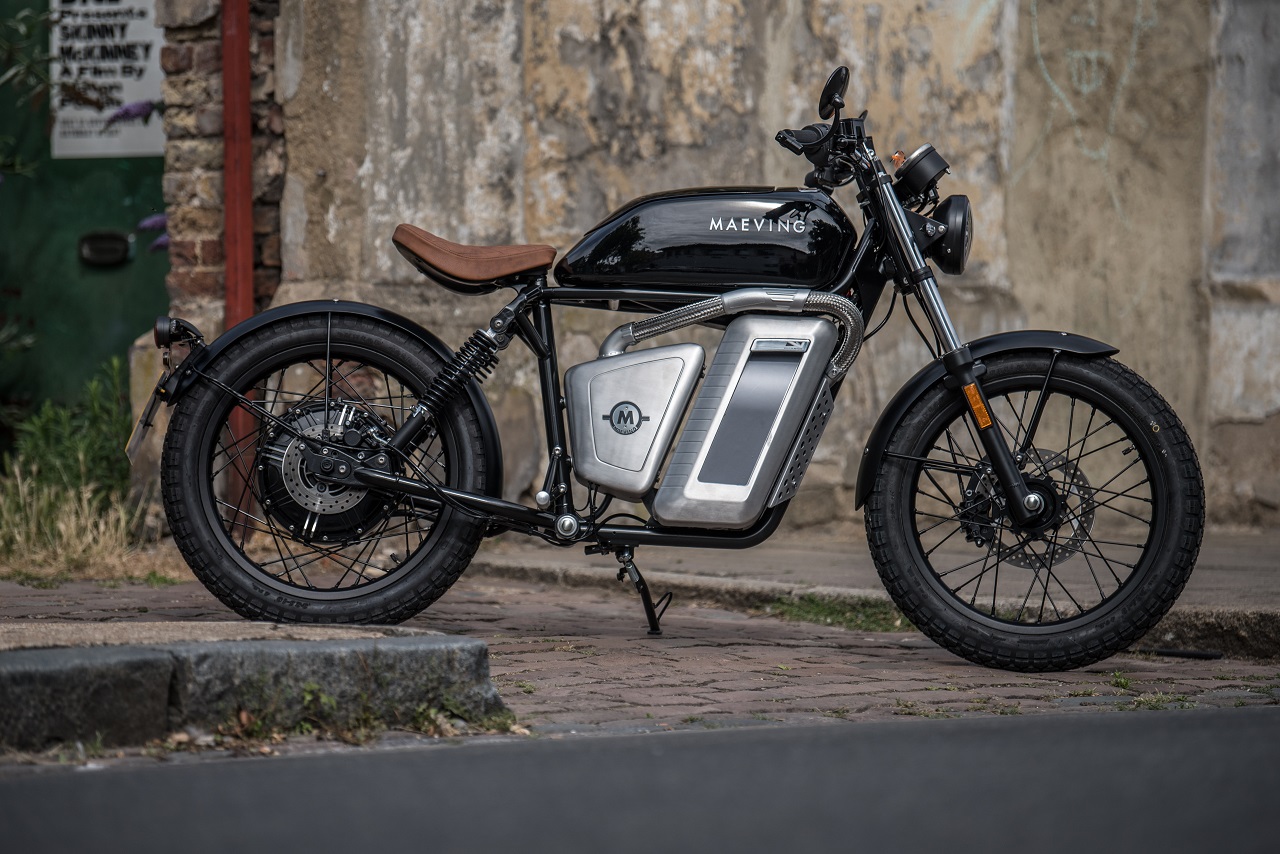 As an antidote to that, Maeving is aiming to cheer up the capital, and demonstrate the positive impact motorcycles can have on mental health, with a fleet of eight electric Maeving RM1s specially wrapped for Blue Monday in a bright blue colourscheme.
All eight riders will be decked out in head-to-toe bright blue riding gear. Maeving is aiming to bring a bright look to the streets of London and we'd love to be able to chat to you about the day as we spread a cheer around London.
One of the two-founders of Maeving will be on hand to chat about what Maeving has to offer in terms of zero emissions and near silent running for urban commuters who have been battling train strikes and other disruptions to travel for months. Despite the tough economic times, Maeving is a British engineering and design success story with a Coventry factory that builds the bikes that have already become one of the UK's best-selling electric bikes in class.
Removable batteries that can be charged at any UK three-pin plug allow the Maeving RM1 to work for those people who have no garage and no on-street parking. Just take the battery out and charge at your home or at the office. With a top speed of 45mph and a range of 80 miles, the Maeving works for so many urban commuters.
At a starting price of £5995, the Maeving RM1 is affordable for many and with finance available from £168 per month with just a £500 deposit, a Maeving could make for a more affordable alternative to public transport in many circumstances.
You can find out more and see what the Maeving RM1 looks like here: www.maeving.com
We'd be happy bring the Maeving fleet to meet with a London-based media representatives so a news or feature story can be put together.
A full press pack on images, information and video will be available after the day.