.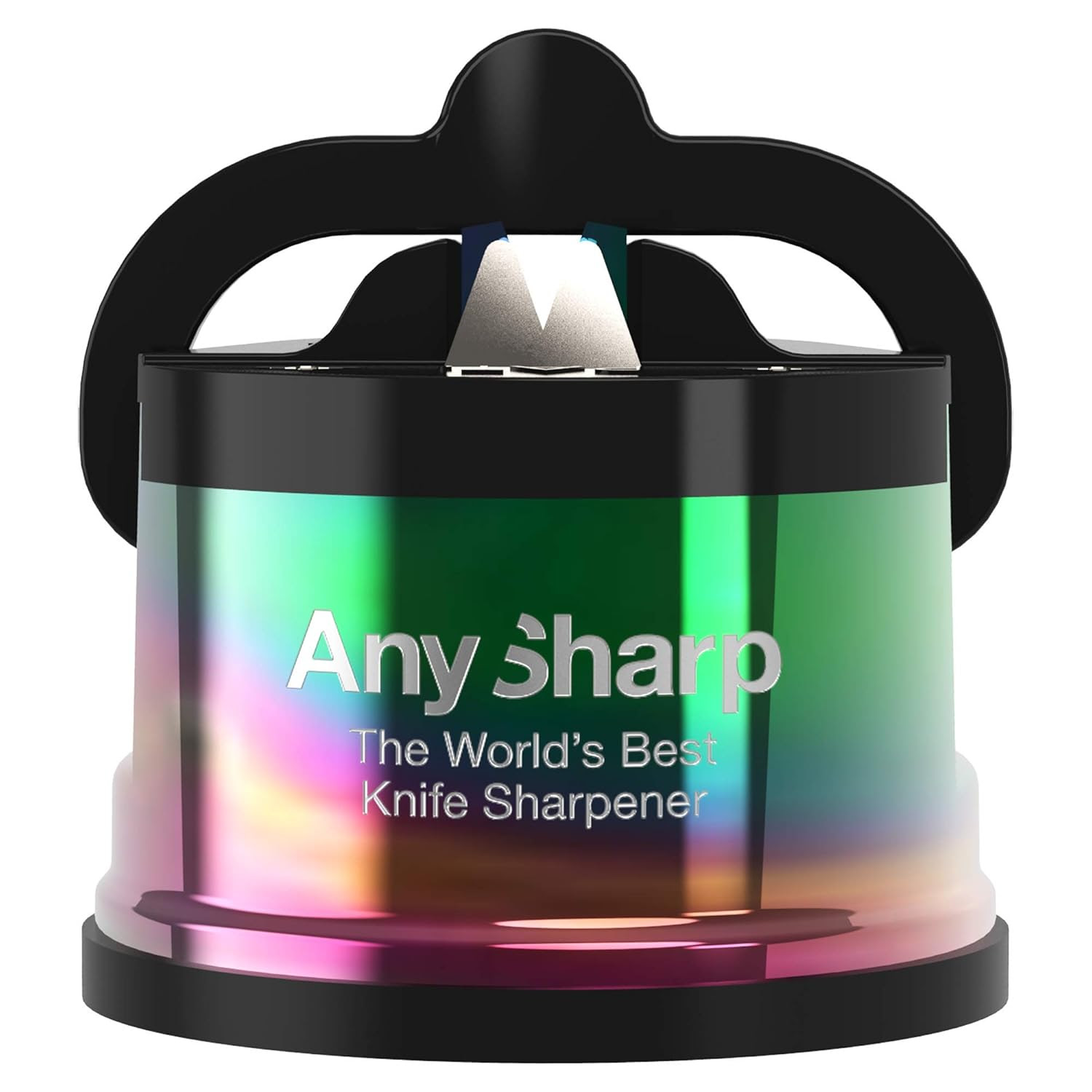 Leading the way in cutting edge knife sharping everyone can be an expert with the AnySharp Pro – No specialist skills required!
 Avoid  blunt carving knives in the kitchen and get a slice of the AnySharp Pro. Safer, easier and quicker than ever before just 3 to 4 light strokes and your knife is restored in a matter of seconds. Sharper than every before and used by many of the World's leading chefs.
Bringing the oldest of knifes currently collecting dust at the back of your kitchen cupboards back to their full working capability, the 20-degree angle provides the optimum nook for a good quality steel knife. Meanwhile a joy to use the PowerGrip suction cup attaches securely to any flat surface keeping your sharpener safely in place without the potential of any accidents.
The Any Sharp Pro is crafted from a premium metal body that provides you with a more luxurious look and feel. Not to mention the extensive colour range to suit your set up, whether that is royal blue, racing green or orange zest.
So no matter what you want to carve, show the results around the dinner table to provide a show stopping roast dinner for your friends and family with the Any Sharp Pro.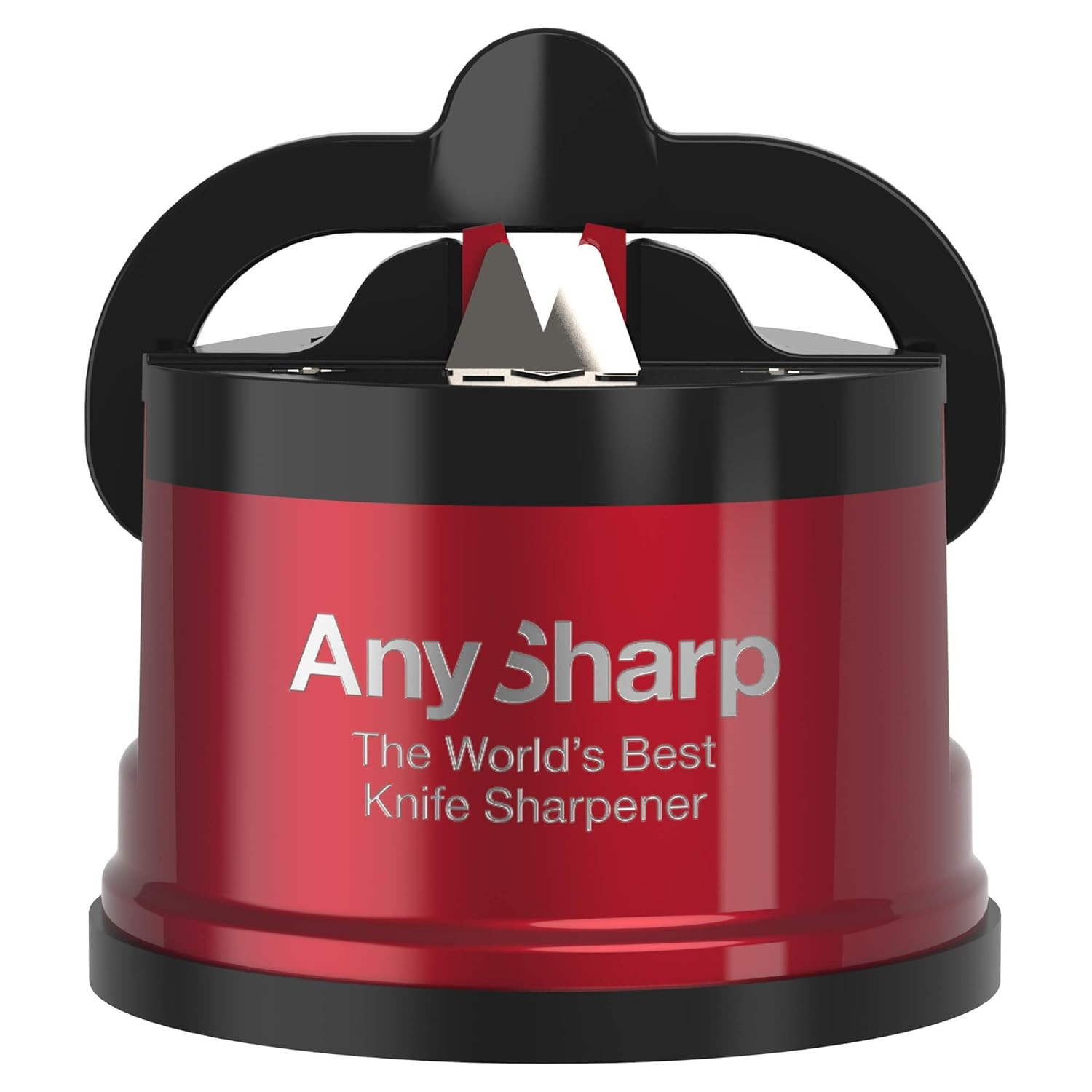 The AnySharp Pro is available to buy online from Amazon for £14.99 In a range of colours.