1. Grand City Station £49.99 from Smyths.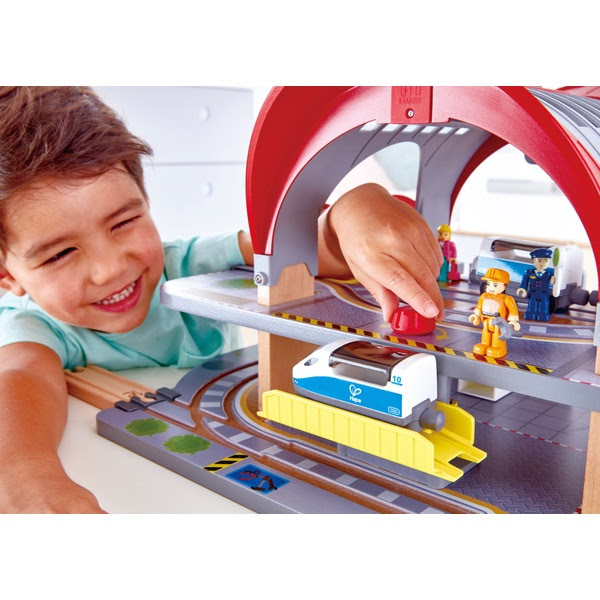 All aboard! The 2-level Hape Grand City Station is the perfect starting point for your little one's adventures. Kids can build their own track and set off on all kinds of imaginary journeys with this 45- piece set. Suitable for ages 3+ years.
2. Doll Family Mansion £179.99 from Argos.
Most children dream of a doll house of their own, and this wonderful Doll Family Mansion, complete with moveable lamps and door bell, is as realistic as it gets. Suitable for ages 3+ years.
3. Medieval Quest Marble Run £119.99 from Argos.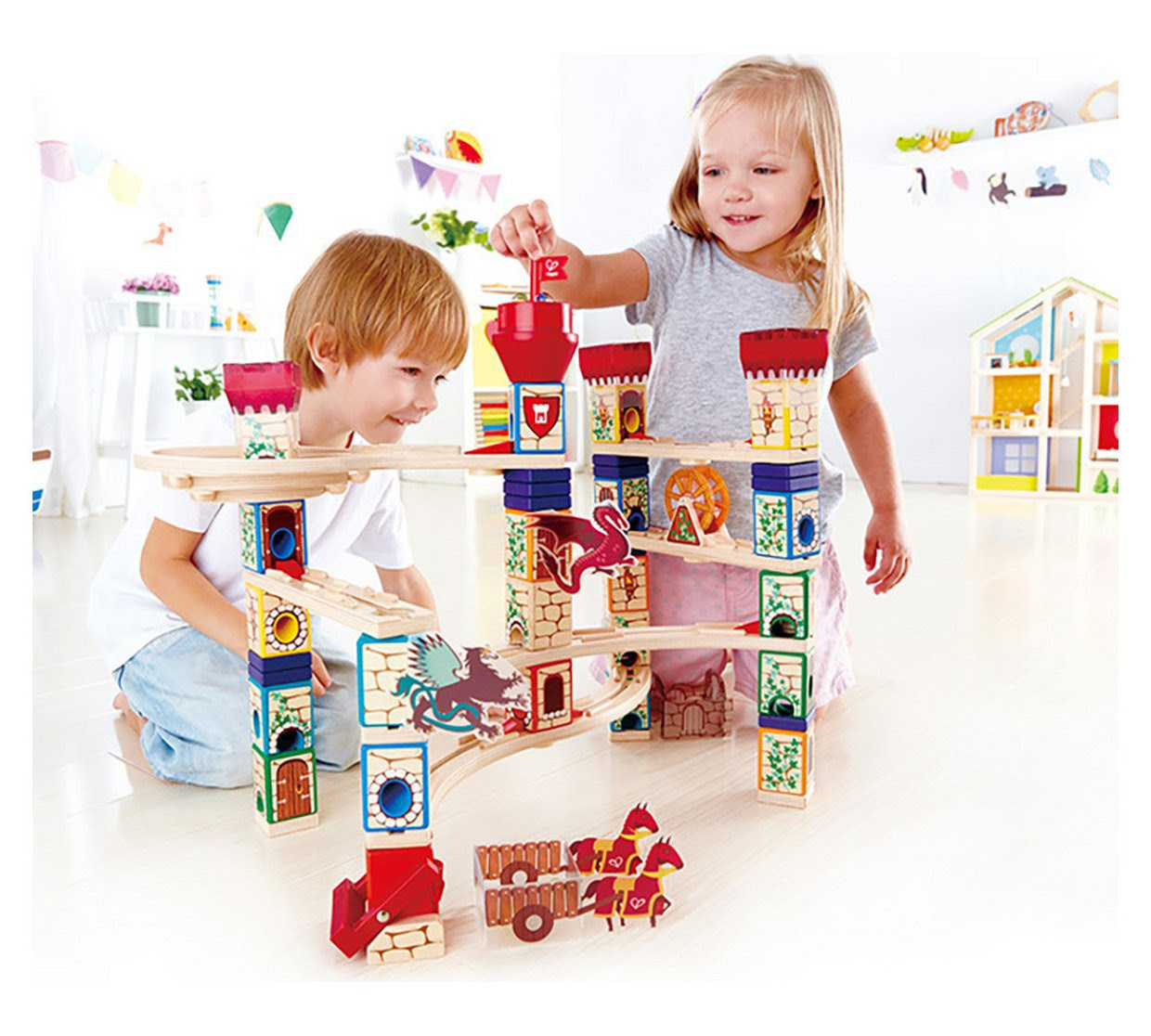 Help the fiery Dragon protect the inhabitants of the castle from the Angry Griffin. The medieval quest is full of engineering, adventure seeking, and family filled fun. Suitable for ages 4+ years.
4. Deluxe Grand Piano £159.99 from Argos.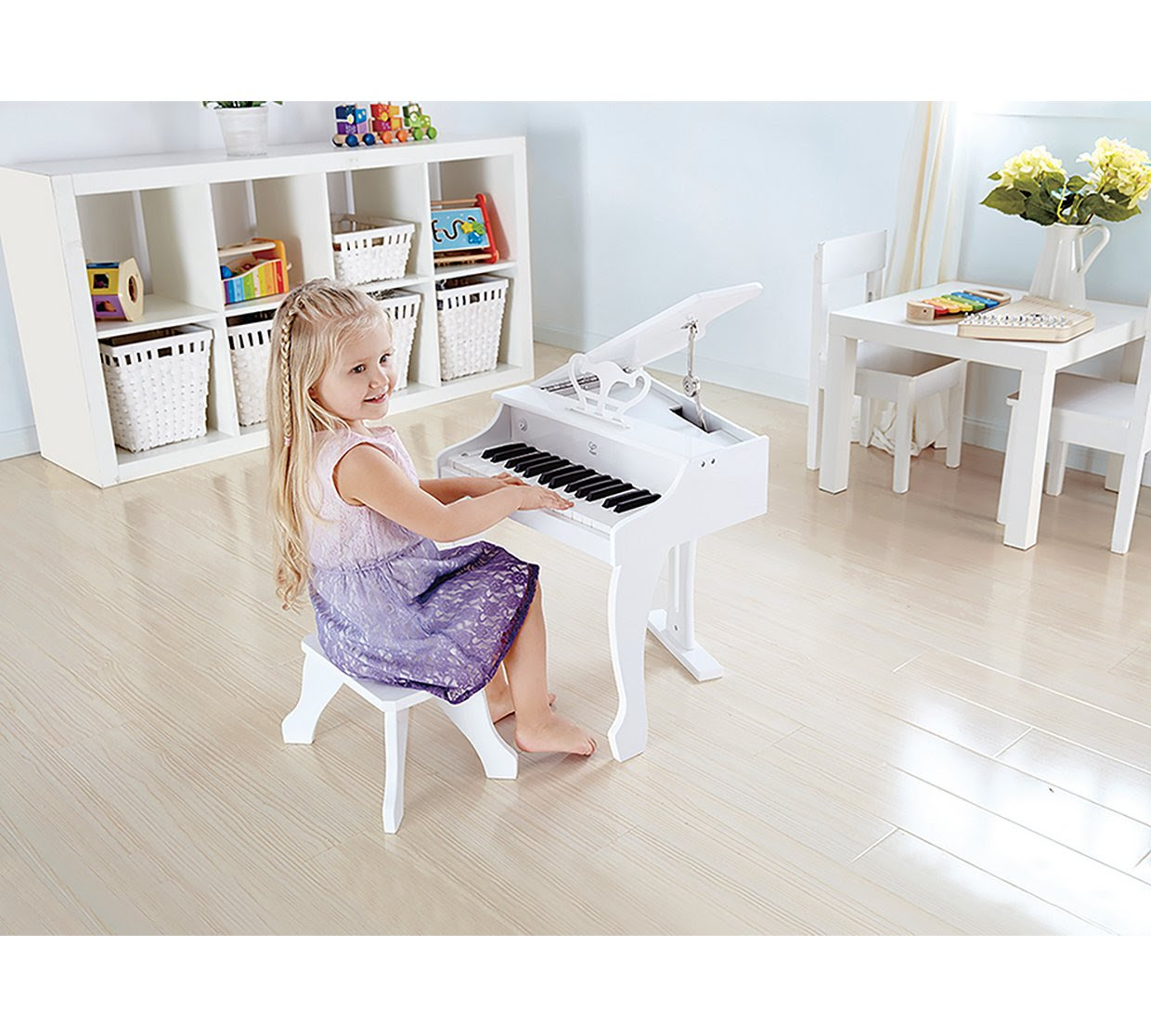 A 30 key electronic grand piano with a great sound that will enable your child to explore the wonder of music and create their own mini-symphonies. Suitable for ages 3+ years.
5. Four-Stage Rocket Ship £64.99 from Amazon.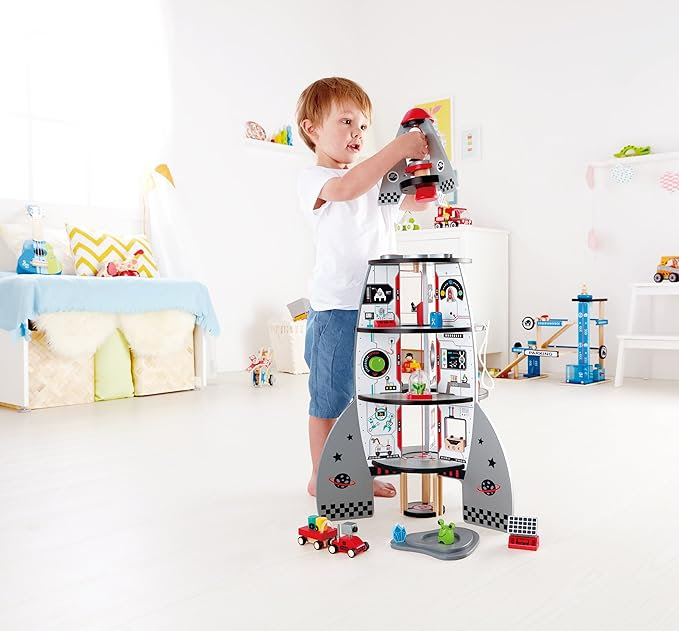 Blast off to another world with this four-stage rocket ship complete with planetary Lander! conduct your very own imaginary deep space voyage. Suitable for ages 3+ years.
6. Portable Baby Gym £85.61 from Amazon.
Keep baby entertained on this soft mat no matter where you go. This portable baby gym features a hanging apple, a bee with fluttering wings, and a flower that will delight little hands and eyes – and it doubles as a stylish tote bag. Suitable for ages 0+ Months.
7. Country Critters Play Cube £113.77 from Amazon.
Mazes, shapes, levers, and lots of flying, swimming, and croaking creatures turn this colourful, five-sided activity center into a hub of activity. Suitable for ages 12+ Months.
8. Mighty Mountain Mine £169.99 from Harrods.
Navigate your way around this wooden Mighty Mountain Mine by Hape Toys and enjoy exploring all the way from the very top to deep inside the busy mine. This multi-level play set features a challenging obstacle bridge and an interactive waterfall tunnel which contains a magical secret. Use the crane to load supplies onto the train and begin your thrilling adventure. Suitable for ages 3+ years.
9. Cook 'N' Serve Kitchen from Argos.
A compact kitchen for your little one's culinary creativity, and a pull out counter for serving. This contemporary cabinet kitchen is very easy to assemble. Includes a neat oven with clear door, stovetop, cabinet for storage, rotating dials and sink. Finished in a smart red, black and grey. Sparks the imagination and encourages role play. Suitable for ages 3+ years.
10. Fire Station £79.99 from Smyths.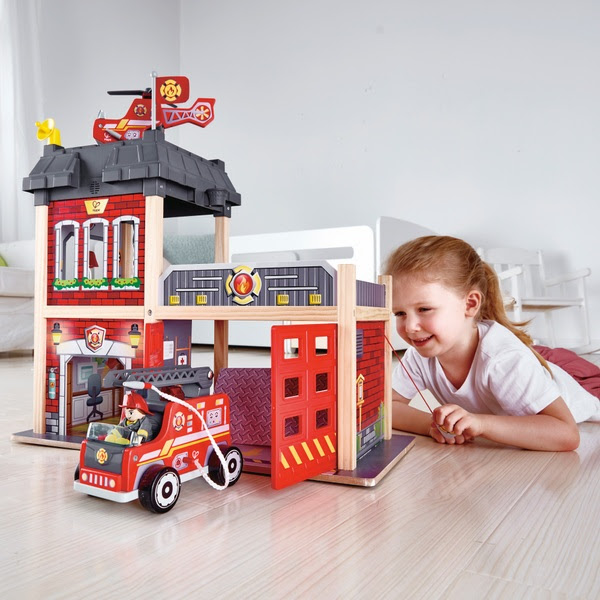 Get ready for rescue adventures with the Hape Fire Station! This feature packed station is beautifully crafted in wood, with realistic details to bring your stories to life. Suitable for ages 3+ years.