Sunderland academic behind national training resource to help prevent school exclusions invited to present findings to education chiefs
The voices of children who have experienced school exclusion are at the heart of the official launch of a national training resource aimed at those working across the education sector.
Nine films created by young people, aged four to 16, from five North East local authorities, offer a unique insight into the impact of school exclusion on their lives. The resources will be launched at a Teams live event – #PullUpAChair – on January 31.
Representatives from Government, including Ofsted and the Department for Education will be presented with the resources. Attending the launch are representatives from Local Authorities, universities, charities, headteachers, teachers, parents, academic experts and educational psychologists.
The free training packs, created by Sarah Martin-Denham, University Associate Professor of Care and Education, are the result of her research focusing on childhood adversities, SEND (Special Educational Needs and Disability) and school exclusion. Sarah has been working with over 200 children and young people from alternative provision schools. They have been suspended or permanently excluded from school. Through these resources and her research Sarah hopes to support a transformation of the current system.
Next month the Department for Education has invited Sarah to present her #PullUpAChair findings to its policymakers and analysts working in SEND and Alternative Provision, as part of the department's seminar series 'SEND Research Bites'. Also, The Office for the Children's Commissioner have requested a presentation to their teams as part of their Lunch and Learn series.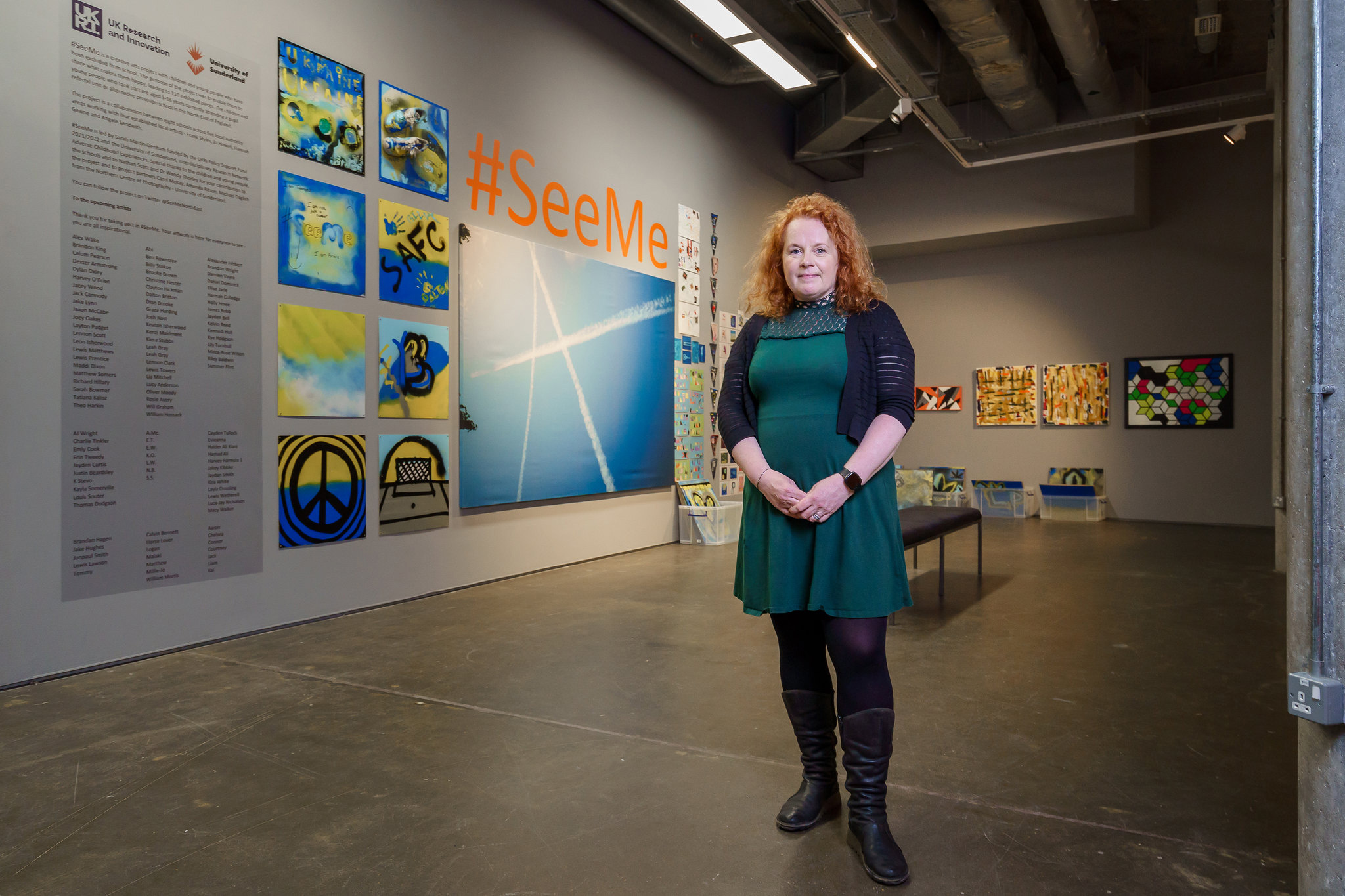 "Sarah has been doing ground-breaking work on the difficult subject of school exclusions," says University of Sunderland Vice-Chancellor and Chief Executive, Sir David Bell. He added: "She has combined a rigorous academic approach with a deep empathy for excluded pupils and an informed understanding of the many pressures that teachers are under. Therefore, I commend this training pack which I am sure will be of great benefit to all those working across the education sector and beyond to prevent school exclusions."
"Those schools that are now making changes are telling me they are making a notable difference"
"We want children to be heard, it's about listening, becoming more aware of how important their voice is and improving provision and practice," says Sarah, whose research is funded by the UKRI Policy Support Fund and her Interdisciplinary Research Network: Adverse Childhood Experiences.
She adds: "Following the research with 213 children, we held a conference last year, which showcased the nine films, co-created by the children, and the feedback was incredibly positive.
"As the next step, I designed a free training resource to accompany the films in an attempt to support schools in better identifying and responding to their needs and upskill staff. Those schools that are now making changes are telling me they are making a notable difference."
Professor Lynne McKenna, Dean of the Faculty of Education and Society at Sunderland, said: "The University is delighted Sarah has undertaken this important research. The outcomes have led to invitations to present findings to the Office of the Children's Commissioner, England, Ofsted – Special Educational Needs and Alternative Provision Teams, Department for Education – Policy Makers and Analysts and Queensland Government, Australia, Department of Education Teams.
"This research ensures ongoing knowledge exchange and impact, but perhaps more importantly, it is contributing to the continuing professional development of educational professionals and will ultimately make a difference to children's lives."
One of the research projects – the largest into school exclusions in England, found that major improvements are needed in the current system and has made a series of recommendations to prevent more pupils from losing out on their education.
Commissioned by Together for Children Sunderland, which provides children's services on behalf of Sunderland City Council, the study sought to provide clarity on the experiences of children at risk of exclusion or those permanently excluded from school and learn the factors leading to the exclusion and the impact on their lives, mental health and learning.
One of the most concerning areas of the study was finding evidence of significant numbers of children, in some secondary schools, placed in isolation booths for large parts of the school year, compounding mental and physical health needs.
Attendees to the online event are encouraged to share the hashtag #pullupachair, tweet @SeeMeNorthEast and @blogsenco to raise awareness of the training resource.
For more information or to register, email lynn.carr@sunderland.ac.uk